Here are the astronomical events to watch out for in April
From a hybrid eclipse to meteors zipping past Earth, there are several celestial shows to look out for in April.
From a full moon that appears to turn a different color to meteors zipping past Earth, the April night sky will not disappoint. 
Here are several celestial shows to look out for this month. 
April 6th: Full pink moon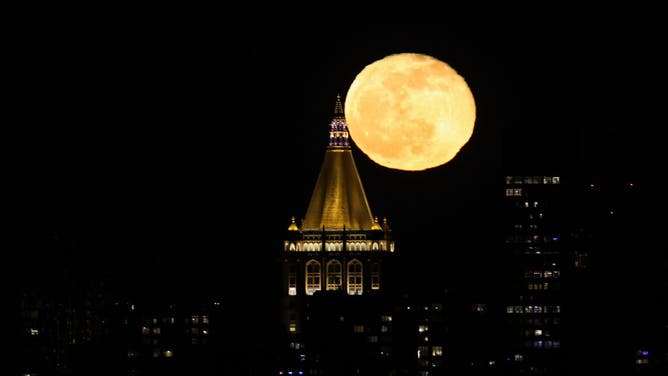 The first full moon of spring usually coincides with the sprouting of the season's first flowers.
Unlike the three previous that happened outside prime viewing hours in North America, the full pink moon will reach its peak illumination at 12:34 a.m. EDT.
WATCH OUT FOR THESE ASTRONOMICAL EVENTS IN 2023
To the dismay of some, the moon will not appear pink even though the nickname may suggest it. Instead, the moon could appear yellow or orange due to the angle of the light and its interaction with Earth's atmosphere.
When the moon appears lower in the sky, light rays have farther to travel, which silences some wavelengths and creates a yellow or even orange hue.
April 20th: Hybrid solar eclipse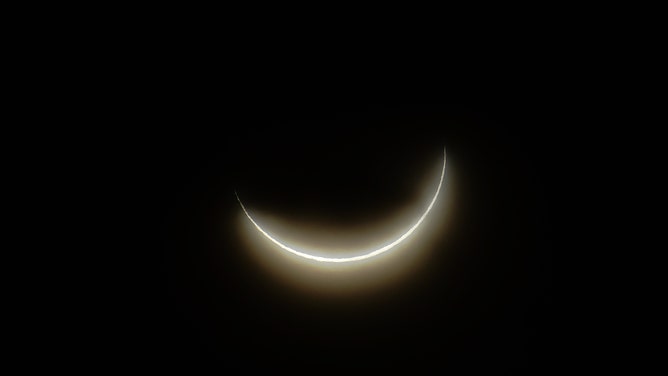 This rare event will only be visible in parts of Australia, Indonesia and Oceania when the moon moves between the sun and the Earth.
Most areas impacted by this event will see a partial eclipse, with only limited areas under the moon's full shadow.
PIECE OF SPACE SHUTTLE CHALLENGER DISCOVERED OFF FLORIDA COAST 37 YEARS LATER
The partial eclipse is known as the "ring of fire" because the moon does not cover the entire sun and leaves a sliver of the sun visible.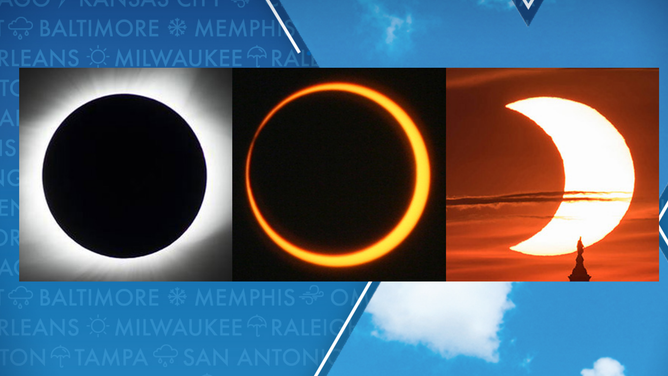 April 22nd-23rd: Lyrids meteor shower peak
Space debris from comet C/1861 G1 Thatcherm will be visible during the night of April 22nd and the morning of April 23rd.
NASA said the comet was originally discovered by astronomer A.E. Thatcher in 1861 and since then has not completed an entire orbit around the sun.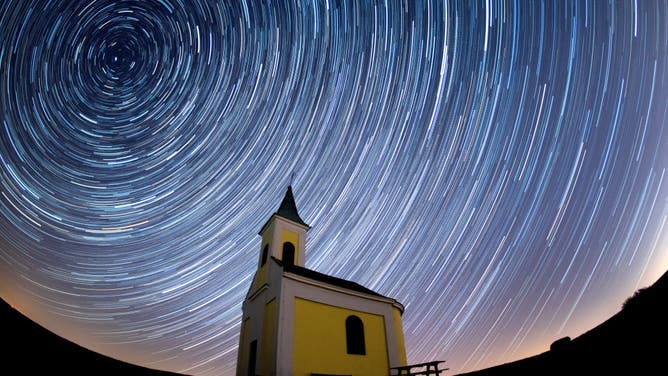 The comet is estimated to take around 415 years to complete a full orbit.
Due to the moon's stage, skies could be dark enough to see up to 20 meteors per hour.