Astronauts to get a new set of wheels for rides to launch pad
NASA hopes to send astronauts back to the moon by 2025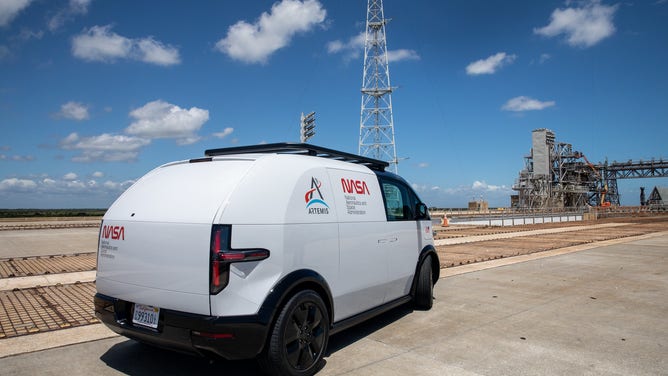 CAPE CANAVERAL, Fla. – Future missions for astronauts at the Kennedy Space Center could start with some sharp new wheels with NASA's announcement that a fleet of shiny vehicles will transport crews to rocket launches.
The agency says these futuristic transport vehicles will be delivered to the space center in 2023 and used on the Artemis II mission, which could launch as early as 2025.
Canoo Technologies Inc. was awarded a NASA contract to design and provide the next-generation crew transportation vehicles (CTV) for the Artemis missions. 
The all-electric vehicles were specially designed to take fully suited astronauts, their support team and all their equipment from the Neil Armstrong Operations and Checkout Building to the launch pad, a distance of around nine miles.
Recently, Canoo brought out prototype CTVs to Kennedy Space Center to demonstrate the environmentally friendly and futuristic design.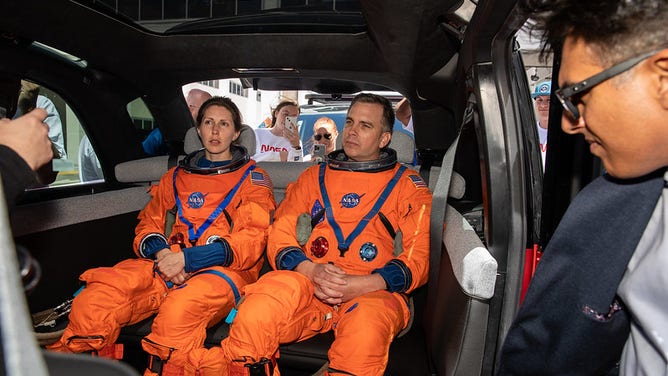 In addition to their futuristic pod-shaped look, the space agency says the vehicles will be electric and able to hold eight people.
NASA says the concept for the vehicles came from the agency's use of the iconic Astrovans during the space shuttle program from the 1980s into the 2000s.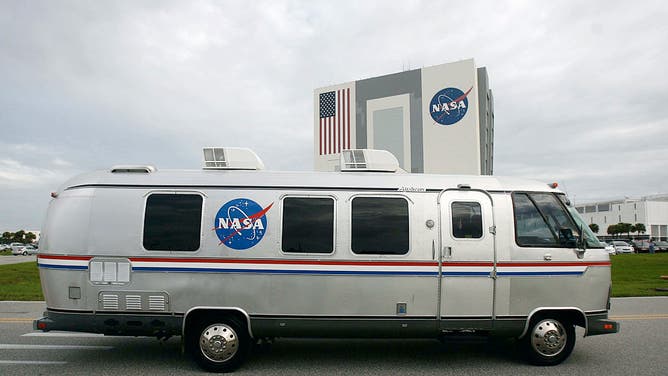 HOW TO WATCH FOX WEATHER ON TV
The Artemis program has faced delays that has forced the agency to push back its timeline on when astronauts will use the Space Launch System rocket and Orion spacecraft to return to the moon.
At last report, the agency was targeting to send a crew to the moon in 2025 that they say will make history by featuring the first woman and first person of color to step foot on the lunar surface.
If the Artemis II mission is successful, astronauts could eventually start exploration of Mars by 2040 on a future mission.