See how drones are being used to protect critical fish habitats off Alaska
The agency said USVs are a cost-efficient tool for taking acoustic measurements of fish but cannot collect biological data. Marine experts say surveys are critical to determining populations of crab and fish.
ANCHORAGE, Alaska – Technology used in some warm weather climates to investigate tropical cyclones during recent hurricane seasons will now be tasked with surveying marine populations off the coast of Alaska to determine the status of important fisheries.
The National Oceanic and Atmospheric Administration recently announced teams will use uncrewed surface vehicles to survey pollock over the summer in one of the most valuable regions in the world for the fish.
A combination of federal, academic and industry partners will use a 25-foot-long customizable vessel known as the Drix to take acoustic measurements from its many sensors.
"Our work this year builds on previous NOAA Fisheries USV experience," Alex De Robertis, a fisheries biologist at the Alaska Fisheries Science Center, said in a statement. "When ship surveys were canceled during the COVID pandemic in 2020, we deployed wind-powered USVs to collect data for pollock abundance estimates while keeping human crews safe."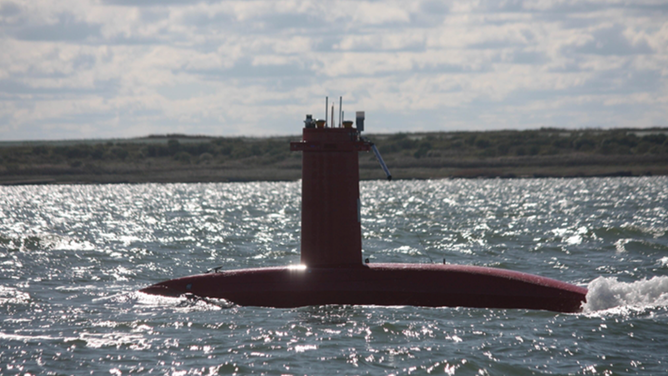 CRABBING INDUSTRY LOSES FIGHT TO PREVENT FISHING IN CRITICAL ALASKAN ECOSYSTEM
NOAA Fisheries is responsible for the management and conservation of marine life, and evaluations are conducted annually to determine season catch quotas.
The agency anticipates that with drones, surveys could be conducted in up to 40 percent less time than through the current method with just a ship.
"We hope to determine if the USV can be routinely deployed, recovered, and refueled from the ship quickly enough so that it can make some of the acoustic measurements while keeping up with the survey ship. If it can, then the ship will be able to collect biological samples with a trawl at the locations where fish aggregations are detected by either the ship or the USV," De Robertis stated.
WATCH: SAILDRONE TAKES US INSIDE CATEGORY 4 HURRICANE SAM
Over the last several years, surveys of certain species of crabs and fish have found declining populations, preventing the opening of harvesting by fishermen.
Some industry leaders have been critical of government management practices, saying that adequate protective measures have not been adopted to fend off diminishing marine life populations.
According to recent assessments, pollock has not been subject to overfishing, and the species remains in a healthy state in the northern Pacific, Gulf of Alaska and the Bering Sea.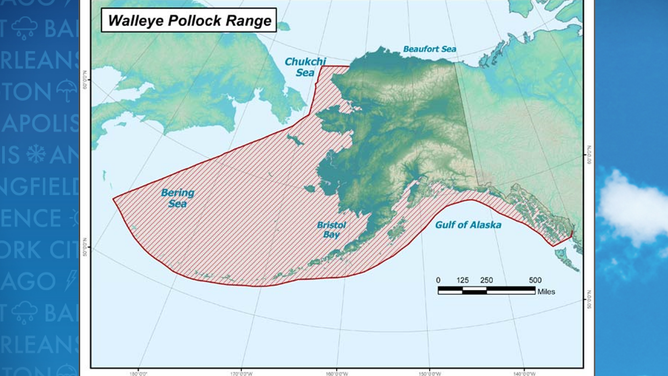 NOAA reports pollocks are some of the most common midwater fish found throughout the region.
The pollock fishing season is divided into two sections, with the first period running from mid-January until the end of April and the second running from mid-June through October.
Results from the August survey are expected to be reported to the North Pacific Fishery Management Council later this year for a determination to be made on management measures for seasons in 2024 and beyond.