Worried about clean air? Here's how you can voice your concerns to the EPA
Clean Air Act Advisory Committee hosts meetings with public comment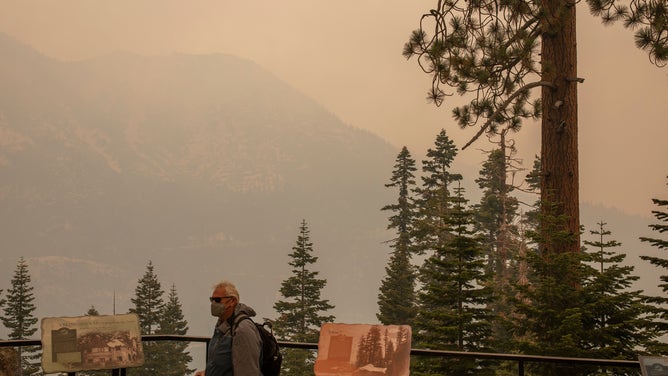 Clean air has become an essential issue for many who are spending more time indoors due to the pandemic or wildfires. 
A policy committee at the U.S. Environmental Protection Agency dedicated to air quality meets twice a year to discuss smog, wildfire smoke, and other weather conditions that create pollutants to the air we breathe. 
The Clean Air Act Advisory Committee, or CAAAC, was established in 1990 to advise the EPA on implementing the Clean Air Act Amendments. This group includes about 40 members representing experts from all levels, including state, tribal and local governments, academics and others. 
The group meets twice a year, and subcommittee meetings happen more often. Since the pandemic, discussions have been virtual. Members of the public can listen in on these meetings and make their voices heard during public comment.
Ahead of a bi-annual meeting, the EPA will post the date and time with information on listening in and submitting comments. Meeting notices are also posted to the Federal Register.
During the October meeting, the committee heard from the EPA Office of Air Quality Planning and Standards on wildfires, including some improvements from this year and changes for next year.
During the previous meeting in July, group members discussed the funds from the most recent coronavirus relief spending bill, the American Rescue Plan, dedicated to air quality and COVID-19. According to the agenda, the package included $100 million "to address health impacts associated with air pollution and COVID-19." 
Tribal communities, state and local governments can apply for funds for parts of $50 million dedicated to air quality monitoring projects. The EPA plans to open the grant applications this fall.
The next Clean Air Act Advisory Committee meeting will happen in spring 2022.