Winter Weather Advisories up from St. Louis to Chicago as light freezing rain expected
St. Louis will get a light glazing of ice, but parts of west-central Illinois may get up to one-tenth of an inch of ice accumulation by Saturday evening
CHICAGO – Lingering cold air at the surface will meet up with moisture surging north from the Gulf of Mexico to produce periods of freezing rain, sleet and snow through Sunday.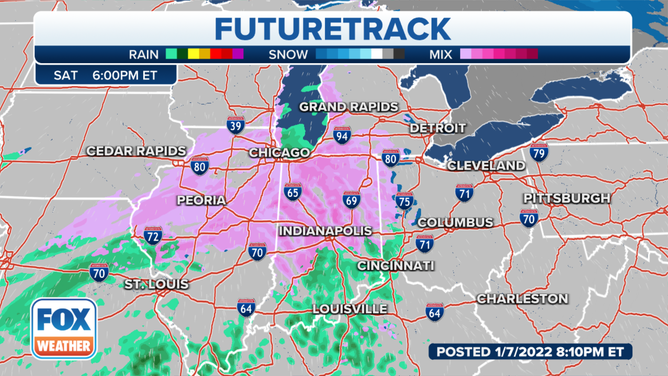 Winter Weather Advisories are up from St. Louis to Chicago for Saturday.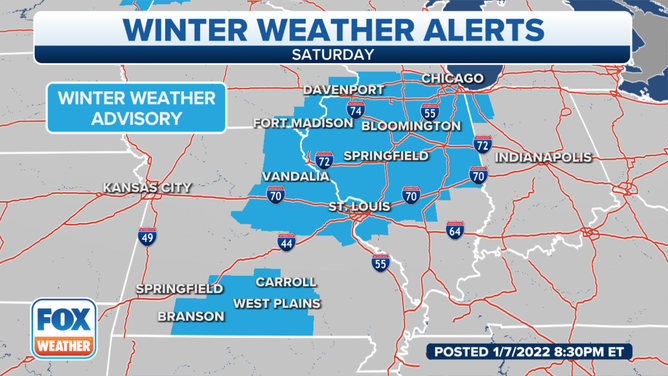 The National Weather Service in St. Louis said freezing drizzle will develop between 7-11 a.m. Saturday. Temperatures will then slowly warm above freezing from south to north during the afternoon.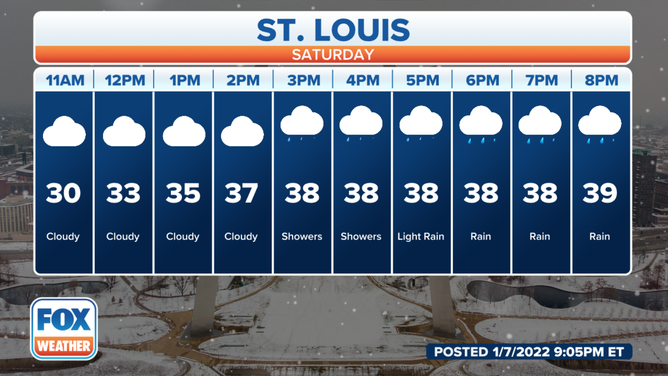 The NWS said much of the area around St. Louis will get a light glazing of ice Saturday, but parts of west-central Illinois may get up to one-tenth of an inch of ice accumulation by Saturday evening.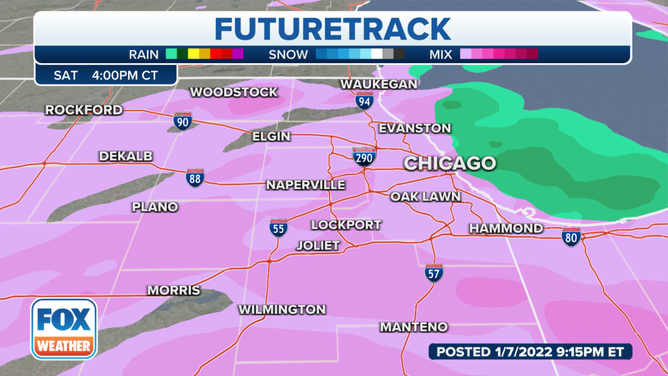 Drizzle or light rain will spread over the Chicago area Saturday afternoon, but with temperatures below freezing this will create an ice concern. The threat will continue into at least the early evening for much of the area.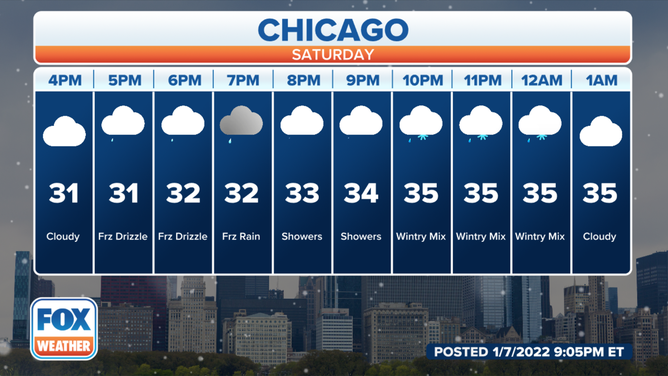 Accumulations will be light, but it will be more than enough to bring treacherous conditions to secondary roads, bridges and overpasses, parking lots, and sidewalks.
The NWS said another cold shot will head towards Chicago on Sunday through early next week. Light snow is possible and might impact the Monday morning commute. Milder conditions will return mid-week.