Widespread freeze coming to Plains, upper Midwest next week
These below-average lows will be enough to give multiple locations their first freeze and others their coldest temperatures since spring
KANSAS CITY, Mo. -- A persistent dip in the jet stream across the eastern half of the country will result in much below-average temperatures from the High Plains to the mid-South and eastern Great Lakes next week.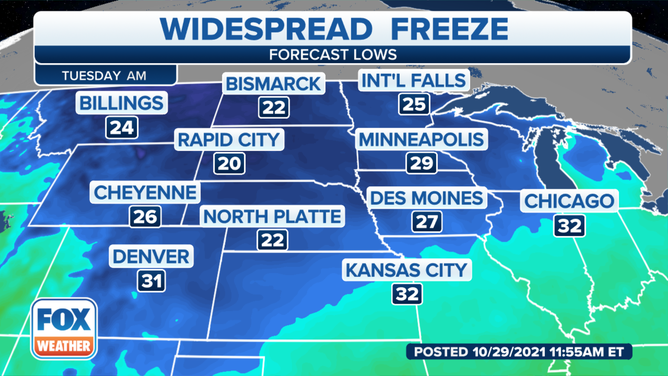 Daytime temperatures will be 10 to 20 degrees below average, corresponding to highs from the 30s in the far north to the 40s and lower 50s elsewhere. 
Nighttime temperatures will be as much as 10 degrees below average, corresponding to lows in the 20s and 30s. A few teens are possible near the Canadian border.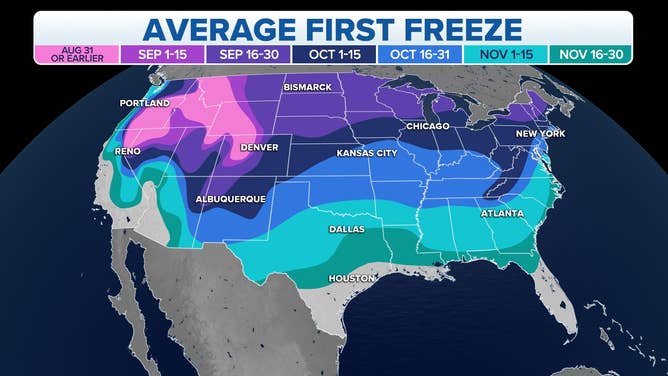 After such a mild start to fall, these below-average lows will be enough to give multiple locations their first freeze and others their coldest temperatures since spring. 
The National Weather Service in Kansas City said with clearing skies across eastern Kansas and western Missouri on Saturday morning, temperatures will be cold enough for areas of frost to form.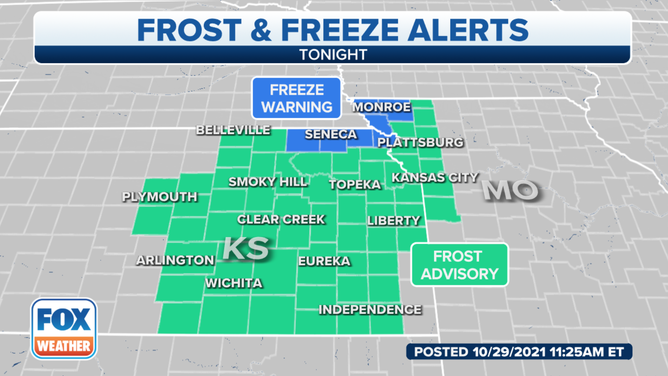 "Quiet weather is expected Sunday and Monday. Widespread frost and freezing conditions are expected Tuesday morning with afternoon temperatures only in the 40s," the NWS said.
No record-low temperatures are expected to be broken, however.
NOAA's Climate Prediction Center is predicting the colder-than-average temperatures will spread toward the East Coast next week.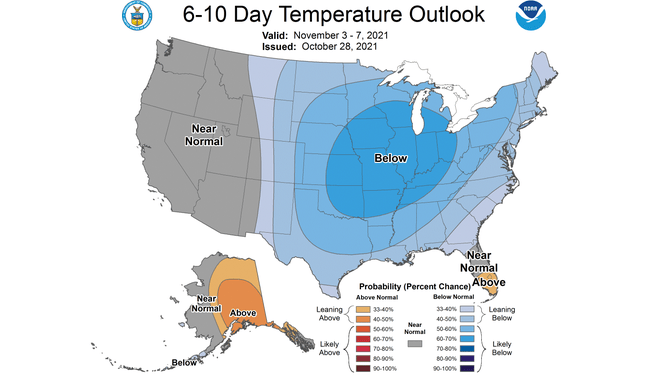 The 6- to 10-day temperature outlook suggests areas from the Central Plains to the Ohio Valley have the highest odds of below-average temperatures between Nov. 3 and 7, but much of the eastern half of the nation is forecast to be colder than average.