Triple-digit temperatures possible in Southern California by the end of the week
The heat will peak through Friday, with temperatures running 15 to 30 degrees above average
The heat is on in Southern California as temperatures are expected to peak between 90 and 100 degrees in some locations in the wake of a storm system that brought rain, snow and wind earlier this week.
This comes as a large ridge of high pressure has been building into the region, drying things out and sending temperatures well above average. 
The anomalous heat will peak through Friday, with temperatures running 15 to 30 degrees above average. 

Several daily record highs are in jeopardy in the West and Southwest, but a large majority of them are in California. 
The heat in California will be focused in two regions, the San Joaquin Valley and Southern California, where temperatures will soar into the 90s and lower 100s through the end of the week.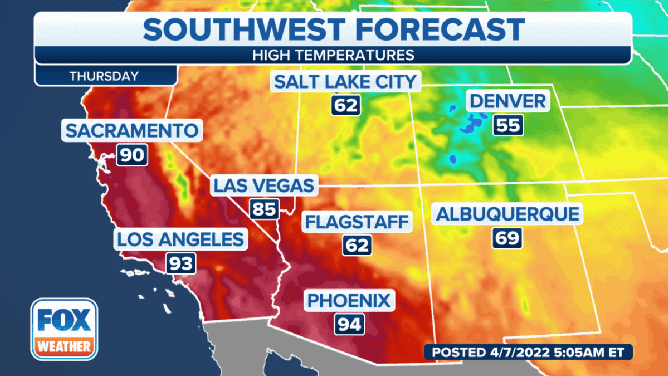 Heat Advisories have been issued for all the coastal plains and coastal valleys, the Santa Clarita Valley and the Santa Monica Mountains through 6 p.m. Pacific time on Friday. This includes major metro areas such as Los Angeles, San Diego, Santa Barbara and Santa Maria.
In Los Angeles proper, high temperatures in the mid- to upper 90s on Friday could make it their hottest April day in eight years. Back in the interior valleys, triple-digit temperatures could make it their hottest April day since 2004.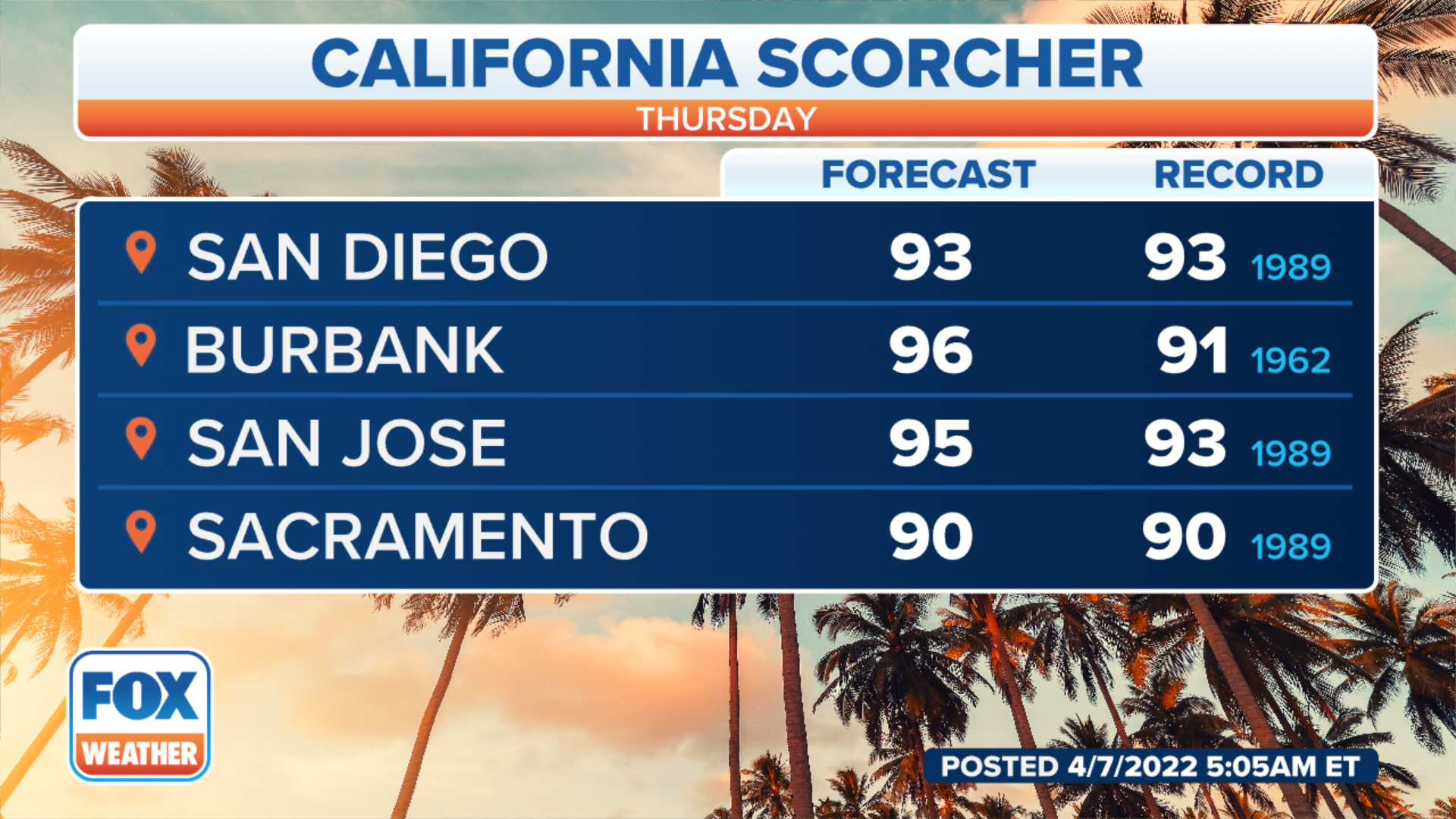 The incoming heat has the potential to trigger heat-related illnesses for the homeless, outdoor workers, those participating in outdoor activities, the elderly and infants. Cooler overnight temperatures, generally in the 50s for the Valley and foothills, will limit heat risk, the National Weather Service said.
Much cooler air will sweep into the region starting Sunday.