Storm system brings severe weather, heavy rains to Northern Plains
The heaviest rains fell across the eastern Dakotas, where there several reports of severe storms.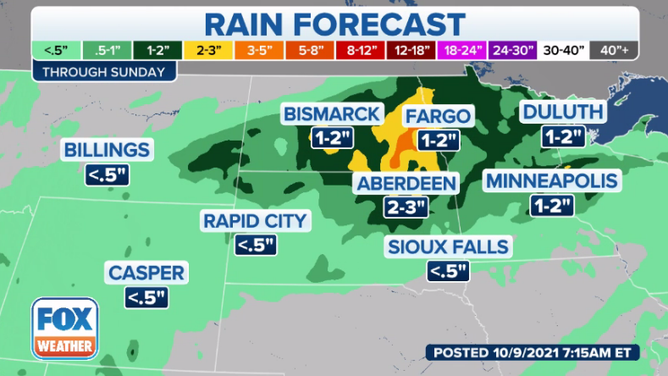 ABERDEEN, S.D. – A storm system moved across the Northern Plains on Saturday, bringing rain and severe weather.
The majority of the severe weather happened in South Dakota, where hail, strong winds and even tornadoes were reported.

Despite the severe weather, there were no initial reports of widespread damage.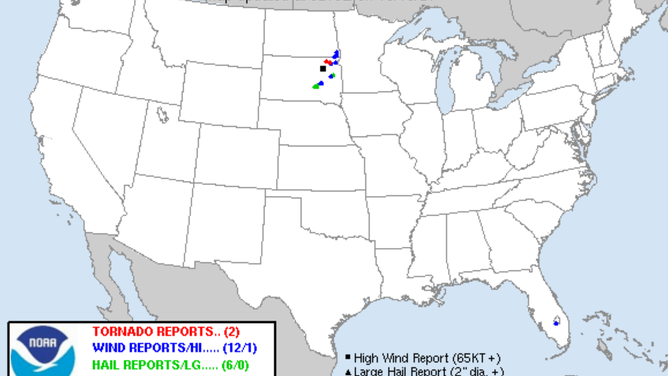 The heavy rains may actually come to a relief for residents of the Plains and the Upper Midwest. Areas from the Dakotas to Minnesota have been dealing with a drought in recent months.

Radar estimated that 2 - 4 inches of rain fell on Saturday in several communities.