Weather reveals clues in search for Brian Laundrie
The lack of rainy weather in Southwest Florida helped unveil terrain that underwater in the search for Brian Laundrie.
NORTH PORT Fla. – Experts say that Florida's drier than average fall likely played a crucial role in helping investigators find the remains of Brian Laundrie in Sarasota County.
The Federal Bureau of Investigation announced Wednesday several items of interest were located during the search of the Myakkahatchee Creek Environmental Park, near the Carlton Reserve.
"Investigators found what appears to be human remains, along with personal items such as a backpack and notebook belonging to Brian Laundrie. These items were found in an area that up until recently have been underwater," said Special Agent in Charge of the FBI Tampa Division Michael McPherson.
Federal authorities labeled Laundrie as a person of interest after his fiancée, Gabby Petito, was reported missing in mid-September and eventually found deceased in the Bridger-Teton National Forest in western Wyoming.
Search efforts for Laundrie centered in on the Sunshine State, which is often a bit of a misnomer, considering that daily thunderstorms and tropical activity can be bountiful during the early fall months.
"A ridge over the Central United States gave us a drier wind pattern, over the Florida Peninsula, as opposed to what we normally get, which is a flow out of the east," Tampa-area National Weather Service meteorologist Tony Hurt said.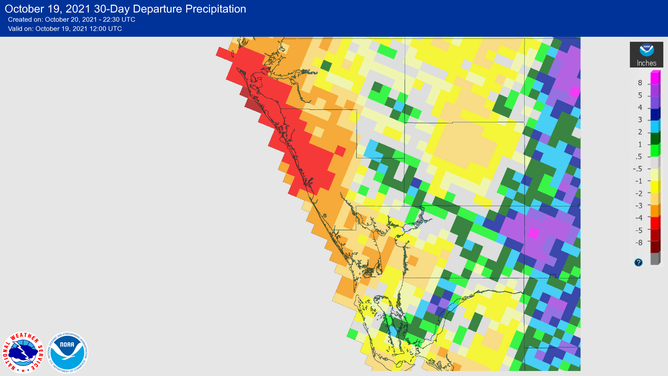 Data from the National Oceanographic and Atmospheric Administration shows a drying out of many areas surrounding the search site from late spring through the fall.
"I think it's feasible that a month ago or so the area was underwater and because of the lack of rainfall, and the area has dried out," said Chief Meteorologist Ron Krasuski of Florida Weather Forensics.
Being a Tampa-area resident, Krasuski knows first hand the weather law enforcement dealt with during the search.
In addition to the lack of thunderstorms, much of Florida missed out on tropical activity, which meteorologists say greatly influences the fall climate.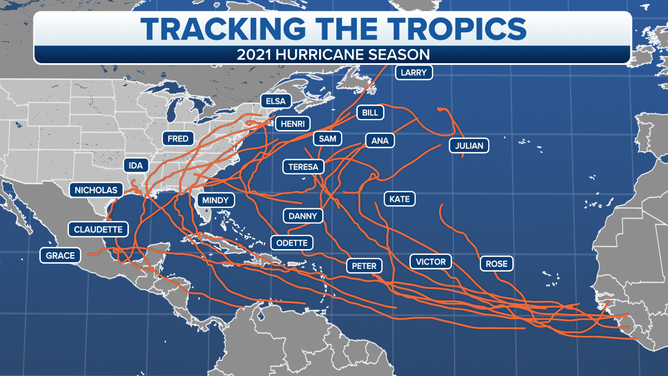 "A lot of the late-season September to October rainfall is dictated if we have a tropical system, Hurt said. "October is the most active month for landfalls over the Florida peninsula."
Meteorologists expect the dry weather pattern to continue for several days as investigators continue to search for the area near Carlton Reserve for evidence.
"Our evidence response team is on scene using all available forensic resources to process the area. It's likely the team will be on scene for several days," McPherson said.