Weather finally helping out western US wildfires
A cold front will finally bring much needed cooler temperatures and higher humidity wildfires burning in California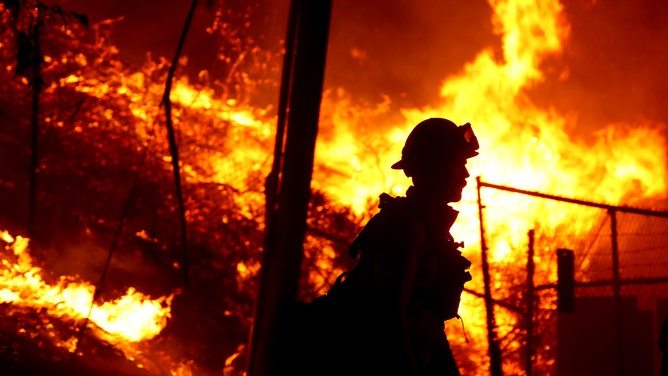 Firefighters are finally getting the upper hand on the Alisal Fire in Santa Barbara County, California. 
Offshore winds that fanned the flames and quickly spread the fire last week shifted to an onshore flow off the Pacific Ocean that is a couple of degrees cooler with slightly higher humidity. Unfortunately, afternoon winds still gusted to 20 mph.
Fire crews report the fire is 78% contained (perimeter containment).  A dry cold front moving through the area Sunday night and Monday brings even cooler temperatures (by 10-15 degrees) and even higher relative humidity.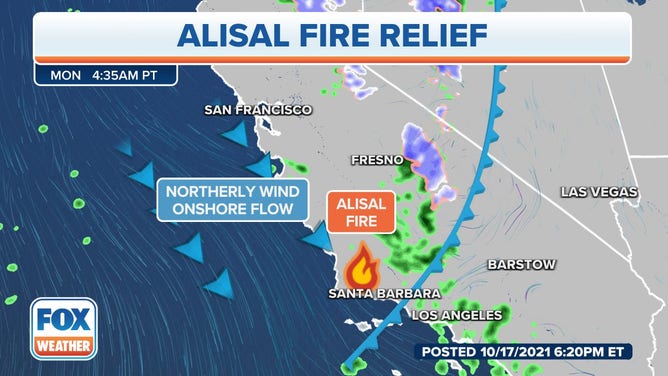 Winds behind the cold front will turn Northerly (offshore and dry) again, gusting 25-35 mph for Monday.  Gusty winds threaten to ground the firefighting fixed-wing planes allowing only use of air assault helicopters that carry much less water and fire retardant.
The Alisal Fire has charred 17,253 acres about 20 miles north of Santa Barbara in the steep Refugio Canyon.  The fuel has largely been grasses, chaparral (drought-resistant shrubs), and some fallen hardwoods.  Roads, trails, and campgrounds in the Los Padres National Forest and Gaviota State Park remain closed.  Investigators are still looking for the cause of the fire.
The California Interagency Management Team Commander expects full containment by October 25, 2021.
More active wildfires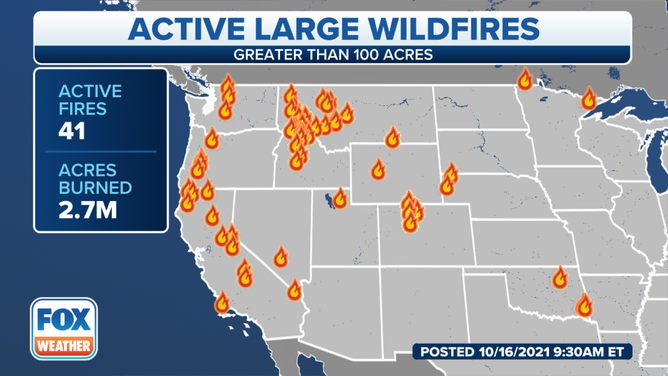 The Estrada fire that started on Friday Northwest of Watsonville, CA, in Santa Cruz County is only 35% contained and has burned 148 acres so far.  The county dropped all evacuation orders.  This fire started as a prescribed burn and jumped containment lines. 
The KNP Complex Fire has burned 87,890 acres and is 55% contained and burning in the Sequoia National Park.  Evacuation warnings are still in place, but all orders have been lifted.  The Fire Incident Commander says most new fire activity is burning previously unburnt pockets within the current burn zone, so crews focus on clean-up and protecting thousands-year-old, famed sequoia groves.  Lightning sparked the fire on September 9, 2021.  Monday's cold front could bring a bit of drizzle to the area.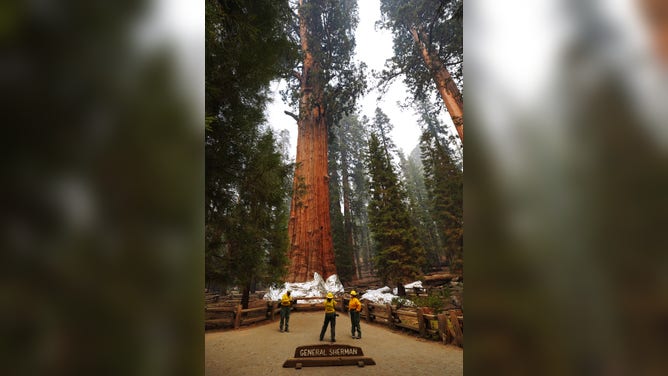 The Windy Fire is another fire that was touched by lightning on September 9, 2021, in the Sequoia National Forest.  Flames have burned 97,554 acres and crews have the blaze 88% contained but fear the gusty North winds behind Monday's cold front could spread the fire further.
New fire weather warnings
Central Montana and the Great Falls area are under Fire Weather Warnings Sunday along with North Eastern and South-Eastern Colorado.