Weather delays possible for return travel home
Low pressure and a trailing cold front will advance eastward.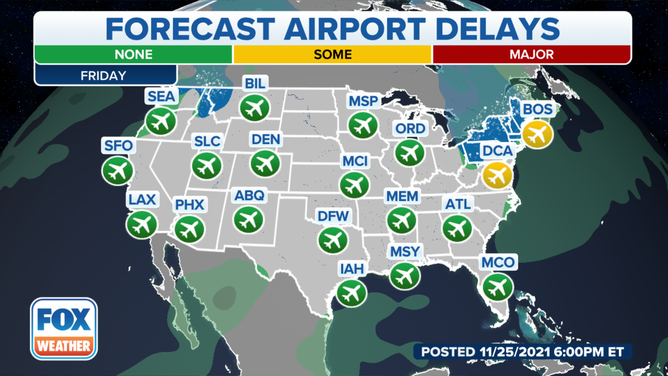 An unsettled weather pattern in the East could mean delays for both airports and roadways as millions of Americans start to make their way from the Thanksgiving Day holiday.

Airports have been gearing up for the anticipated return rush and travel experts believe the weekend travel scene could be busy. Delta Airlines expects Sunday could be one of the busiest days for the company. The airline says more than 500,000 passengers will use its services to get to their destination.
Northeast storm system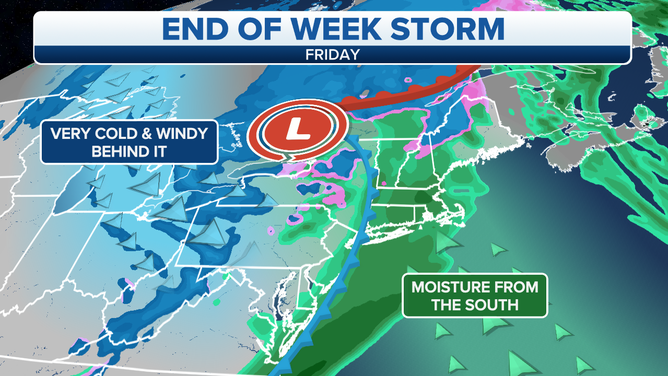 A cold front pushing through the Eastern Seaboard will present the biggest challenges for travelers. Major hubs in the Northeast could see moderate delays on Friday as rains and gusty winds impact the I-95 corridor. Precipitation in interior regions could fall as snow.
Rains and snows will largely move out of the region by daybreak Saturday but cold air will remain. Temperatures for much of the region are expected to run 5 to 10 degrees below average, with areas impacted with the frozen precipitation, running as much as 20 degrees below normal.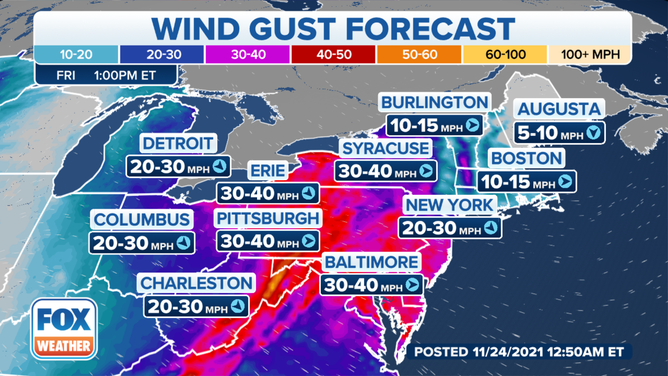 Gulf Coast rains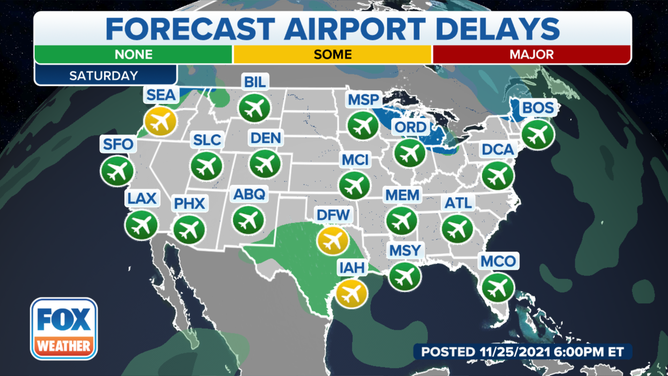 Travel will uninterrupted by weather on Friday for the Southeast. In addition to airports, drivers along I-10, I-95, I-75 and I-20 will have smooth sailing.

On Saturday, meteorologists will be watching a developing system over the Lone Star State. Rain showers will be possible for major hubs in Texas over the weekend. Forecast models show the system could put down heavy rains along the I-10 corridor from Houston to areas west of New Orleans.
Pacific Northwest temporary reprieve
Both the rain and snow will gradually taper off before the next wave of moisture starts impacting the Northwest late on Saturday. The National Weather Service expects several inches of rain could lead to additional flooding and the potential for landslides for parts of western Washington.
Travel via planes and roadways will be impacted with the next round precipitation. Delays are anticipated to be moderate at the Seattle-Tacoma International Airport on Saturday.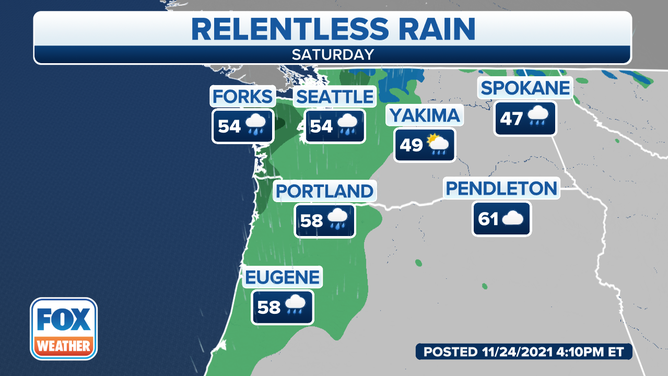 Southern California fire threat
High pressure will remain in control for much of the Southwest, which means dry conditions and warm temperatures will continue for southern California. Meteorologists warn low humidity and windy conditions could last for several days and lead to an increased fire risk.
Besides the fire risk, no other hazardous weather conditions are expected to impact the Southwest through the weekend.