Watch as autumn snow falls in Sierra Nevada mountain range
Some higher elevation areas received 8 to 12 inches of snow
TWIN BRIDGE, Calif. – The season's first snow has fallen in the Sierra Nevada mountain range in Northern California.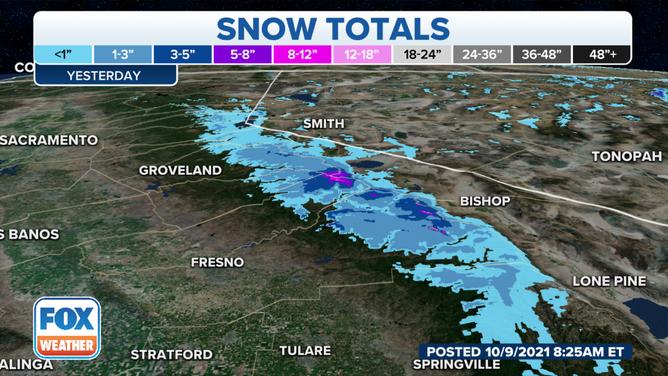 The National Weather Service urged caution to those traveling over mountain passes. Some higher elevation areas received 8 to 12 inches of snow.
A potent dip in the jet stream will dive into the western United States on Sunday into the middle of next week resulting in the first snowstorm of the season for the Rockies. As a result, snow levels will drop, and significant mountain snow is looking likely with 1 to 3 feet possible.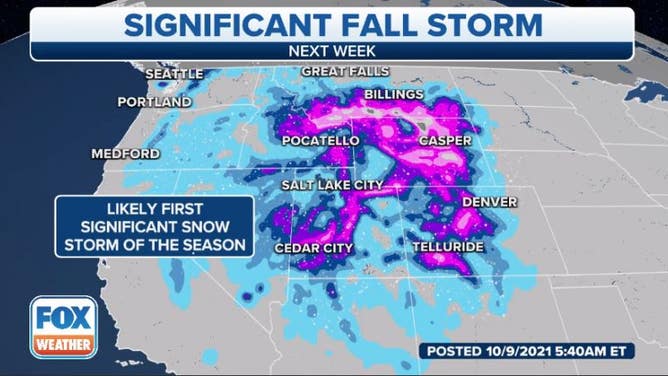 Significant accumulations in the population centers at a lower elevation, like Denver and Salt Lake City, are not expected.
The heaviest snow will be in the mountains of Colorado, lower and upper elevations of Wyoming and Idaho.
The highest snow totals are expected Monday and Tuesday before winding down Wednesday.
Winds will increase on Tuesday as the storm strengthens, and white-out conditions will be possible in some locations in Wyoming.