Warmer-than-average week ahead for many before colder air returns
Afternoon high temperatures will jump to 10 to 20 degrees above average across much of the Heartland to the East Coast on Tuesday
A November warm spell has ushered in far above-average temperatures across the eastern half of the United States, creating a nice start to the week. However, all good things must come to an end.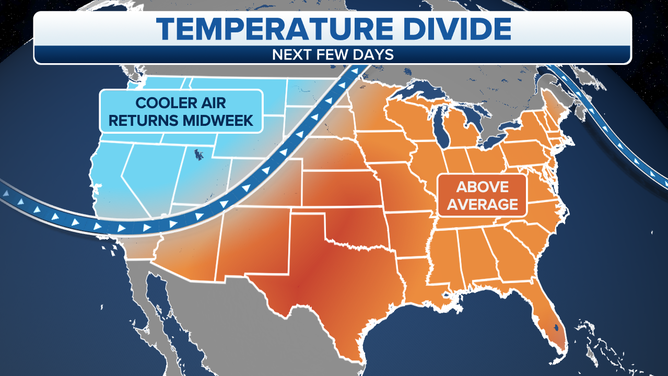 Afternoon high temperatures will jump to 10 to 20 degrees above average across much of the Heartland to the East Coast on Tuesday.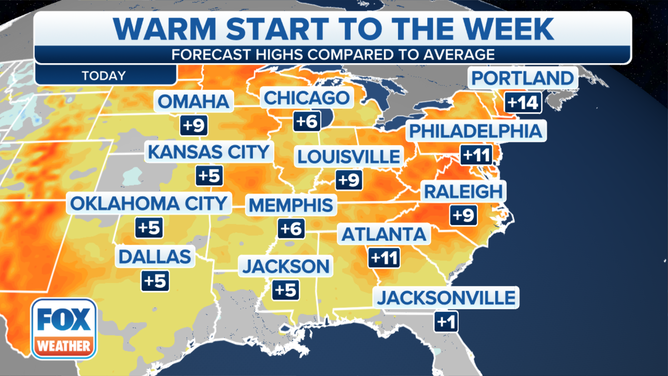 Temperatures should manage the 60s as far north as southern New England, while a few places could reach the 70s in the mid-Atlantic and Ohio Valley. The mild air will hang around in the East through the week's end, with a few record highs in jeopardy.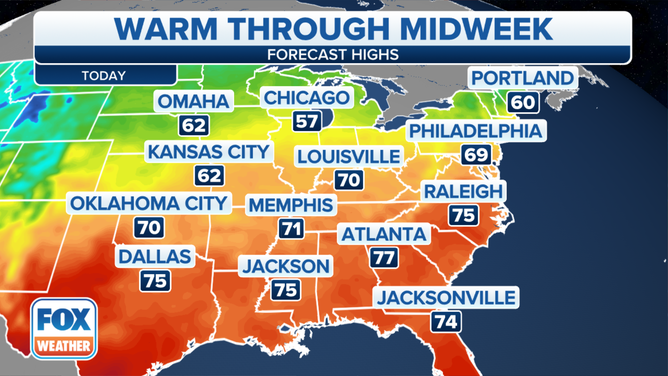 On Wednesday, cooler air will start to filter into parts of the Plains. This is the first region that will see the colder air return as a cross-country storm system sweeps across the nation. Rain will change to snow in some areas of the Northern Plains and upper Midwest with the arrival of the colder temperatures Wednesday into Thursday.
COAST-TO-COAST STORM TO BRING SNOW, SEVERE STORMS AND STRONG WINDS TO PLAINS, MIDWEST AHEAD OF VETERANS DAY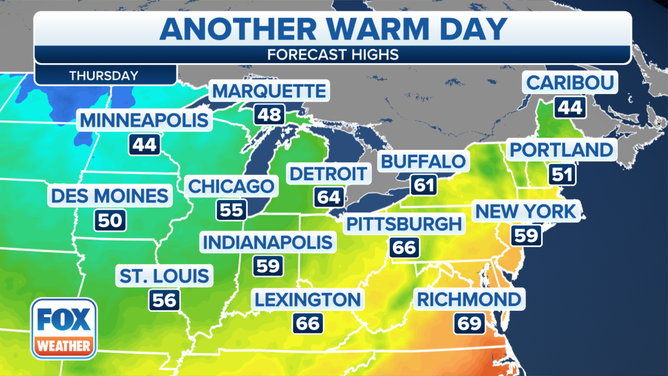 While we'll still see temperatures far above average in the Northeast and the Great Lakes on Thursday, cities like Minneapolis will be stuck in the mid-40s – right around average for this time of year.
Temperatures more typical of mid-November will eventually return to the eastern U.S. this weekend as the cross-country storm pushes off the East Coast.