Warmer-than-average temperatures to expand to East Coast
The core of the warmth will move into the Midwest on Wednesday where highs will soar into the upper 60s, 70s and lower 80s
Springlike warmth will be in place across the Plains and Southeast on Tuesday with highs in the 70s and 80s.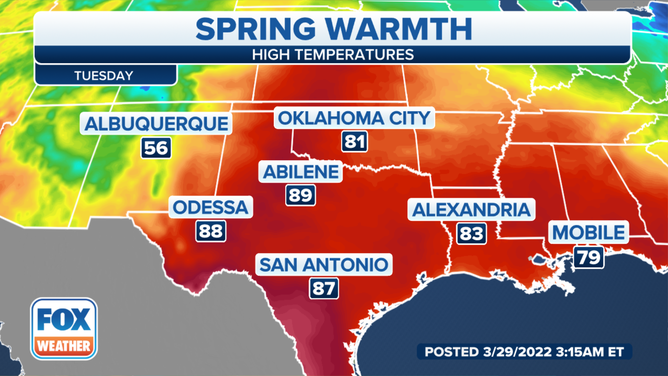 Temperature departures in some places will be 10 to 25 degrees above average.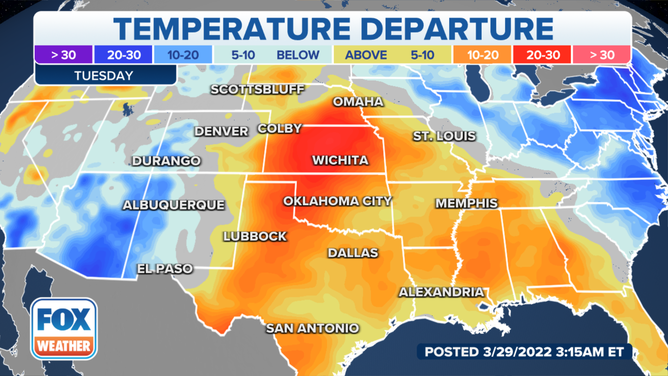 The National Weather Service in Wichita, Kansas, said after well above-average temperatures in the 70s and 80s on Tuesday, much cooler weather will arrive by Wednesday morning with wind chills in the 20s and 30s.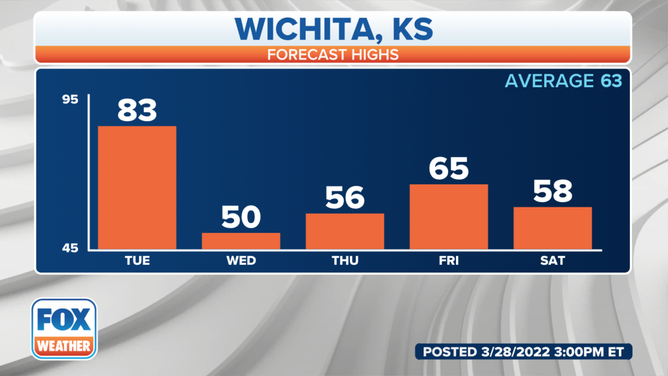 The core of the warmth will move into the Midwest on Wednesday where highs will soar into the upper 60s, 70s and lower 80s, replacing the 40s the region experienced on Monday.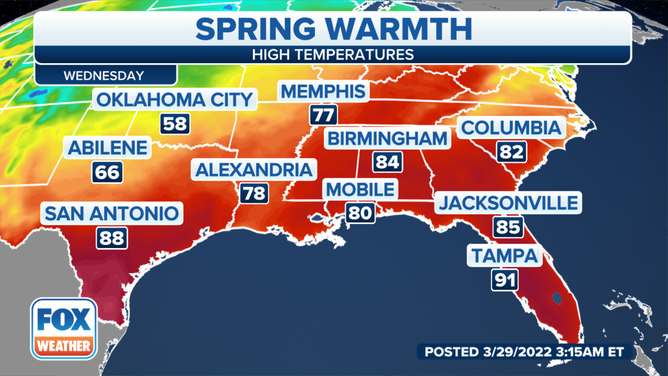 The Northeast will get its brief warmup on Thursday when highs will be in the 60s and 70s. But first, they will have to get through one more bitterly cold morning with lows in the teens and 20s. Record lows are possible up and down the Interstate 95 corridor on Tuesday morning.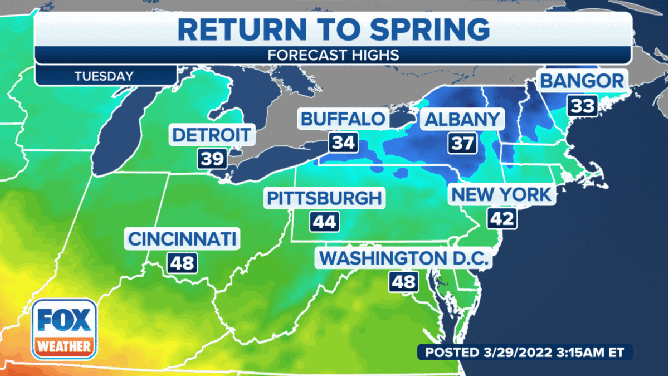 Slightly below-average temperatures will return to the eastern half of the country late week into the weekend.