Utah's winter storm results in hundreds of crashes. Here's what driving too fast looks like
According to AAA, winter storms, bad weather and sloppy road conditions cause nearly half a million crashes and more than 2,000 road deaths every winter
SALT LAKE CITY – Lake-effect snow started to fall just before sunrise Friday in northern Salt Lake into Davis counties causing some travel impacts.
With the surface temperatures cold, the falling snow is sticking and causing slick spots on the roads. The Utah Highway Patrol said they saw nearly 200 accidents by the evening rush hour Thursday.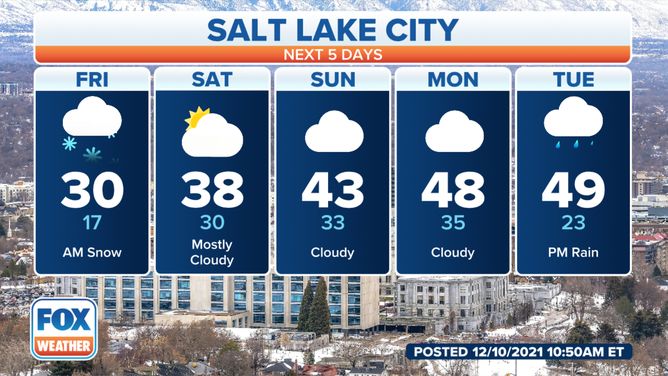 Portions of Interstate 15 and Interstate 70, including Cove Fort and Clear Creek Summit, will have difficult driving conditions into Friday morning, the National Weather Service in Salt Lake City said.
The greatest amounts of snowfall are in central Wasatch, benches from Bountiful to Sandy, and northern Salt Lake County valleys.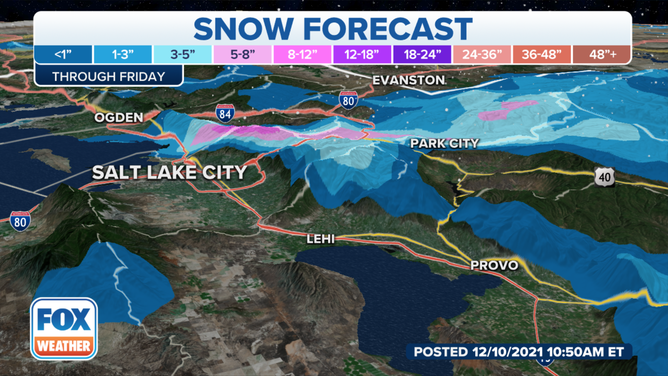 As of 7:30 a.m., here are some updated storm reports:
24" Brighton
19" Alta Collins
18" Snowbird
16" Provo Canyon
9" Springville
6" Bountiful Bench
5.5" Sandy
4.2" Tooele
3.5" Cedar City
3.3" Levan
3.1" Lewiston
3" Deseret
3" Oak City
2.1" Brigham City
1" Altamont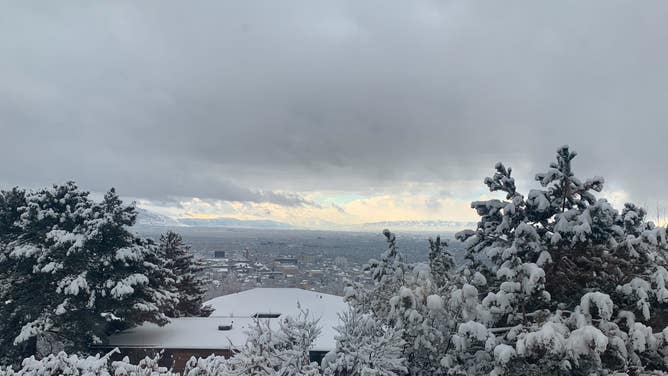 The Utah Avalanche Center issued a considerable avalanche danger on mid- and upper elevation slopes facing northwest through east. Human triggered avalanches are likely with natural avalanches possible.
The National Weather Service said high pressure will return this weekend through early next week before another winter storm system impacts the state mid-next week.
Tips for driving in the snow
According to AAA, winter storms, bad weather and sloppy road conditions cause nearly a half-million crashes and more than 2,000 road deaths every winter.
If you can stay home, do it. You should only venture out if absolutely necessary. 
Don't be in such a hurry. Drive slow and take into consideration the lower traction when driving on snow or ice. And remember to accelerate and decelerate slowly to avoid skids. It takes longer to slow down on icy roads.
Increase your following distance to five to six seconds in case you have to suddenly stop.
Keep the heel of your foot on the floorboard of the car and use the ball of your foot to apply firm, steady pressure on the brake pedal.
Don't stop if you can avoid it. There's a big difference in the amount of inertia it takes to start moving from a full stop versus how much it takes to get moving while still rolling. If you can slow down enough to keep rolling until a traffic light changes, do it.
Trying to drive up an icy hill can be difficult. Any extra power you give your car on snow-covered roads will only make your wheels spin. Getting some inertia going on a flat roadway before you take on the hill will help.