Tracking the Tropics: Two disturbances being monitored in Eastern Pacific
The next tropical storm that forms in the Eastern Pacific will earn the name of Sandra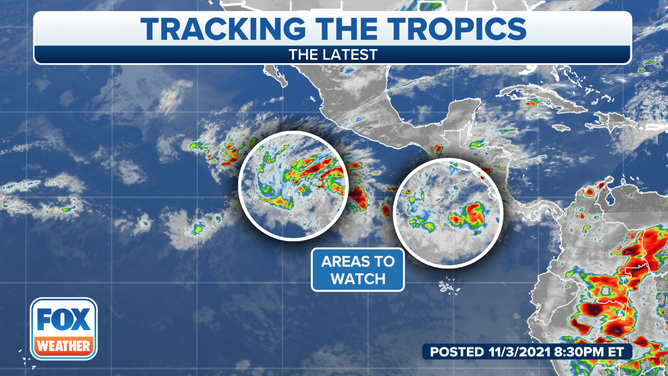 The busy 2021 hurricane season in the Eastern Pacific continues with two disturbances the National Hurricane Center is monitoring for development.
The NHC gives the disturbance closest to Central America around a 90 percent chance of organizing into a tropical cyclone, while the area of disturbed weather further off the Mexican coast has about a 50 percent chance of formation.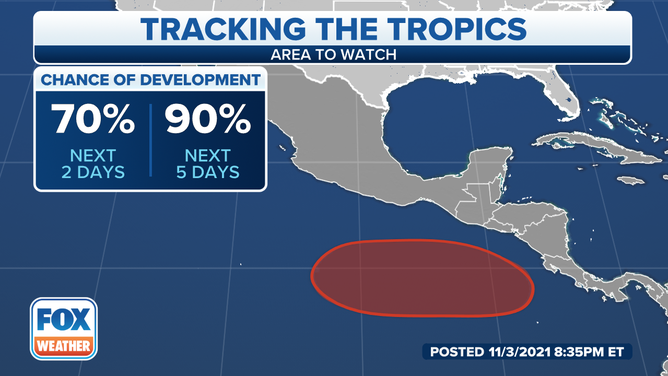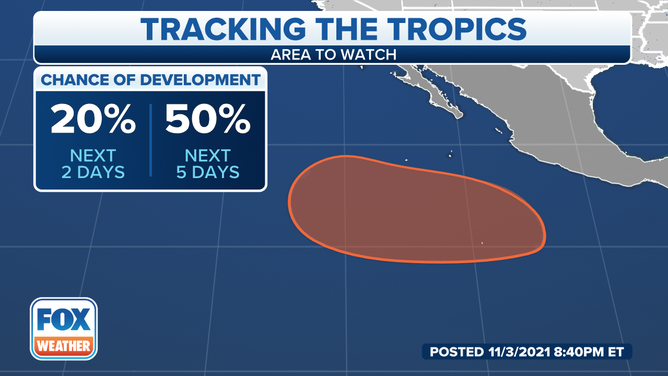 Forecast models show if either system develops, they'll likely avoid heading towards Central America and continue on more westerly to northwesterly courses.
The NHC says environmental conditions will likely become more favorable for the disturbances and at least one tropical depression could form by the weekend. 
The first system to strengthen into a tropical storm will earn the name of 'Sandra.'
So far this season, 17 named storms have formed in the Eastern Pacific, with eight becoming hurricanes. Two of the hurricanes strengthened into major storms with winds of at least 115 mph.
Similar to the Atlantic, the season in the Pacific runs through November 30.
The unused names on the Eastern Pacific's list include:
Sandra
Terry
Vivian
Waldo
Xina
York
Zelda