Bryan Norcross: Tropical development no longer expected from the Caribbean disturbance
The hurricane season is officially back on pause.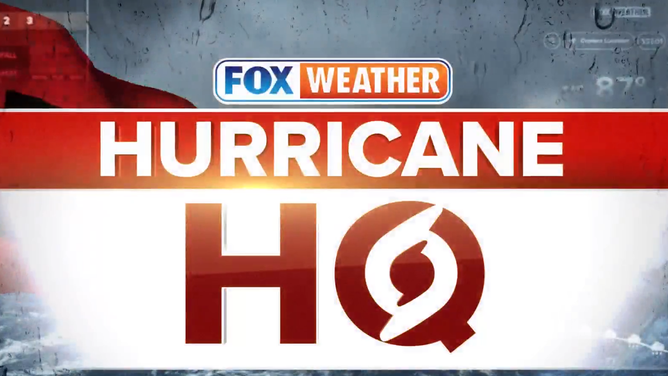 Updated Saturday at 9:30 a.m. EST
The window of opportunity to organize appears to have closed for the tropical disturbance – yesterday officially tagged Potential Tropical Cyclone Twenty-Two – that tracked north through the Caribbean. Hostile upper-level winds stretched out its early efforts at a circulation and never let the system consolidate.
The National Hurricane Center labeled it a potential tropical cyclone because that designation allows them to issue Tropical Storm Watches even without a tropical depression or storm fully forming. Winds were observed near 40 mph with the undeveloped system, so the watches for tropical-storm-force winds were appropriate.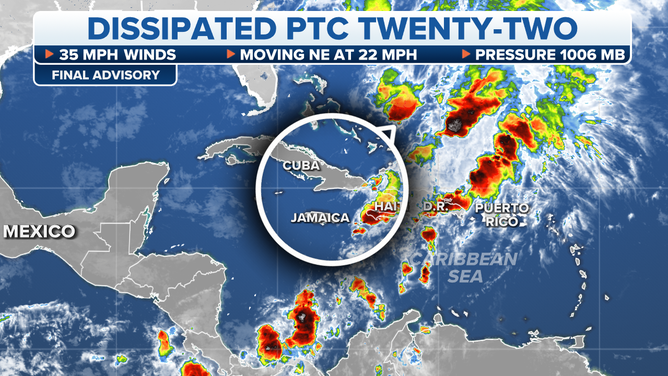 All that's left of the disturbance is the robust moisture tail, which will continue to pull deep tropical moisture over the mountains of eastern Cuba, Haiti and the Dominican Republic. Intense rainfall, which can still produce mudslides, is still possible today.
Moving forward, dry air and hostile upper winds are forecast to dominate the tropics. We will keep a little eye on the western Caribbean, where the seawater is still quite warm, and the atmospheric pattern has the best opportunity to support a tropical system. But nothing threatening is in the offing.
The hurricane season is officially back on pause.