Tropical development expected off coast of Mexico
The tropical disturbance in the eastern Pacific could impact Mexico as a hurricane late in the week.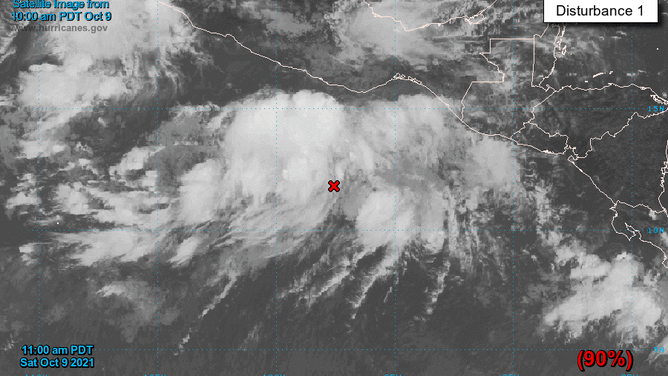 A tropical disturbance off the coast of Central America is on the verge of becoming the next tropical cyclone in the eastern Pacific.
The National Hurricane Center gives the disturbance around a 90 percent chance of development over the next few days as it slowly heads westward.
Forecast models indicate the system will likely strengthen into Tropical Storm Pamela early in the workweek.
Meteorologists say both the Global Forecast System (GFS) and ECMWF (EURO) show the tropical cyclone staying out to sea before it starts potentially heading back towards Mexico's coastline.
It is not unusual to see tropical cyclones form in the eastern Pacific during October. The area is climatologically favored for development.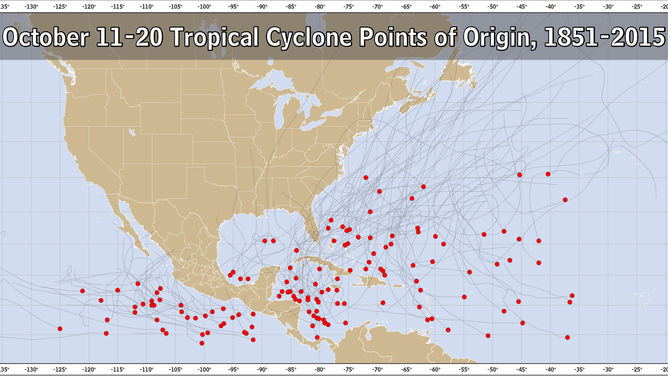 So far this season, 15 named storms have formed in the eastern Pacific. Six of the named storms became hurricanes, and two of the six reached major status with winds of at least 115 mph.
Similar to the Atlantic, the eastern Pacific's hurricane season runs until November 30th.