Tranquil weather expected as Tomb of the Unknown Soldier marks 100th anniversary
Tourists allowed to lay flowers at tomb during two-day commemoration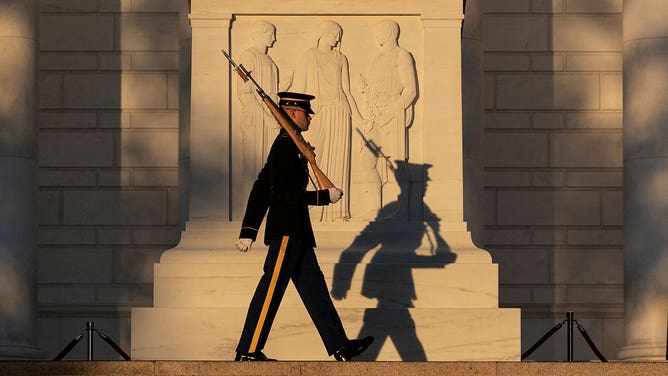 ARLINGTON, Va. – The Tomb of the Unknown Soldier at Arlington National Cemetery is marking its 100th anniversary this week by allowing tourists to lay flowers at the memorial for the first time in nearly a century.
Since 1921, the marble sarcophagus overlooking Washington has served as the final resting place of an unidentified soldier killed during World War I. Since then, two other unidentified soldiers have been laid to rest at the tomb – one in 1958 and another in 1984.
On Tuesday and Wednesday, from 9 a.m. to 4 p.m. Eastern, the public will be allowed to walk on the plaza that leads to the tomb and pay their respects. Normally, this is an area where only the Sentinels of The Old Guard, who protect the memorial, walk.

On Veterans Day, a full-honors ceremony will be held. Organizers said it is meant to evoke elements of the funeral held for the World War I soldier entombed there. It will also include a procession and flyover.
The forecast looks quiet for Tuesday and Wednesday with temperatures in the upper 60s and low 70s for highs and light winds.
Clouds should increase throughout the day Thursday, but conditions should remain dry. Temperatures on Thursday should climb into the mid-60s by the afternoon, and winds should be light.