Tropical Storm Franklin slams Dominican Republic with life-threatening flooding
Tropical Storm Franklin brings heavy rain, strong winds and potentially life-threatening flash flooding. Tropical Storm Warnings are in effect for the Dominican Republic and the Turks and Caicos Islands.
Tropical Storm Franklin lashed the Dominican Republic on Wednesday as it crashed ashore on the southern coast with torrential rains triggering major concerns of life-threatening flash flooding across Hispaniola.
Tropical Storm Warnings cover the Dominican Republic and the Turks and Caicos Islands. Dominican officials also issued red alerts for flash flooding.

Officials evacuated the waterfront in Santo Domingo due to the crashing waves.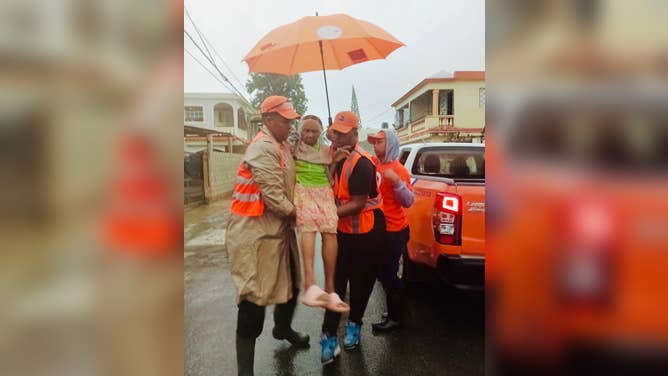 Those further inland found themselves wading through parking lots filled with floodwater.
Franklin crossed the mountainous terrain of the Dominican Republic. Up to 15 inches of rain is expected in parts of the area vulnerable to mudslides by Thursday.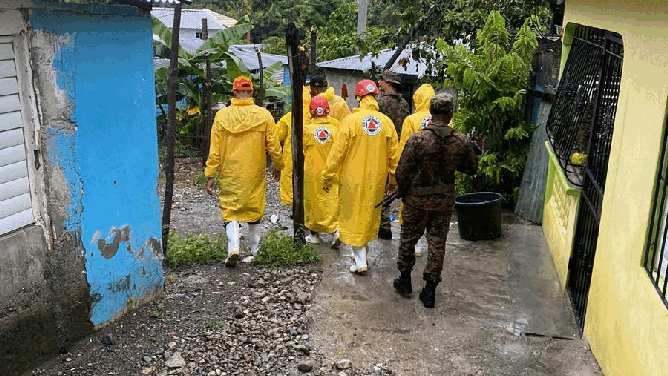 Footage captured by @carlosestevez on X, formerly known as Twitter, showed torrential downpours Wednesday with gusty winds in the country's capital of Santo Domingo.
Franklin Junior Figuereo also documented floodwaters reaching the front doorsteps of homes in San Gregorio de Nigua.
Wind and floodwaters caused walls to collapse.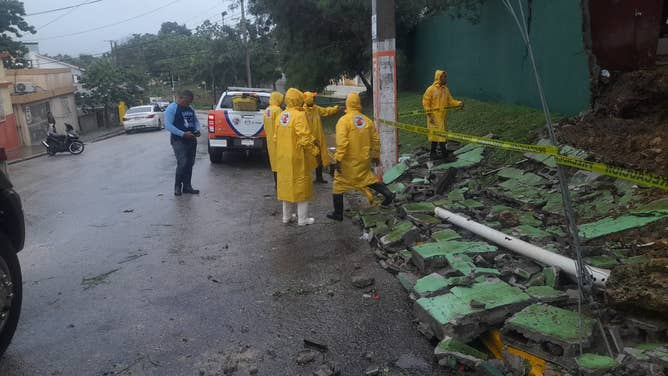 Immediately, the Civil Defense sent crews to clear trees from power lines and roads.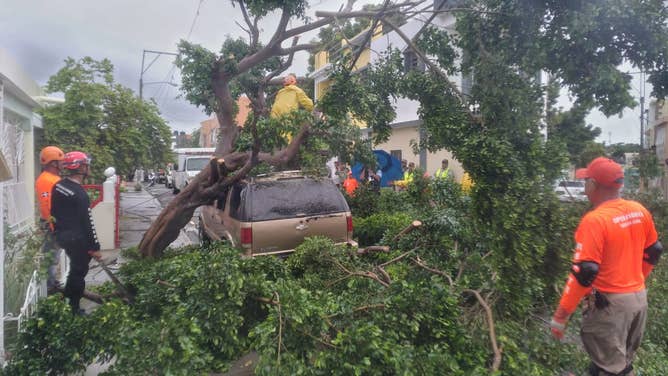 Where is Tropical Storm Franklin?
Tropical Storm Franklin is about 75 miles south-southeast of Grand Turk Island and is moving to the north-northeast at 13 mph.
It has maximum sustained winds of 40 mph. Tropical-storm-force winds extend outward up to 105 miles from the center.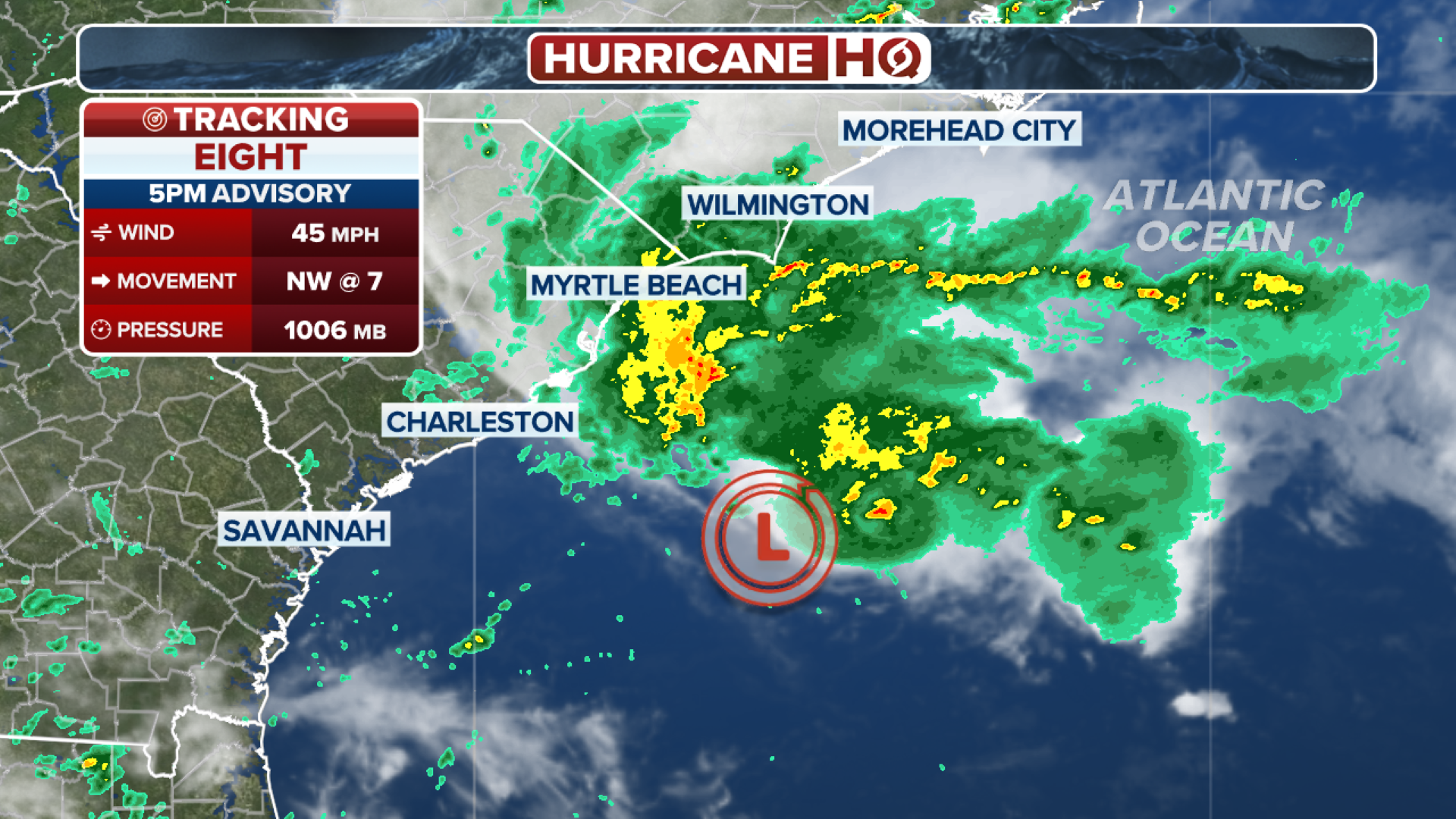 Tropical Storm Franklin stats.
(FOX Weather)
---
What is the forecast for Tropical Storm Franklin?
A turn toward the northeast is expected with a decrease in forward speed Thursday and Friday, according to the NHC. On the forecast track, the center of Franklin will move over the southwestern Atlantic into the weekend and strengthen into a hurricane by Saturday.
Rainfall amounts of 6-12 inches will be possible across the Dominican Republic through Thursday, with some areas receiving as much as 16 inches of rain. In Haiti, 2-4 inches is likely, with locally higher amounts near 8 inches, mainly across eastern portions. Turks and Caicos could see up to 3 inches, mainly across the eastern islands.
Franklin's forecast track.
(FOX Weather)
---
What warnings are in effect for Tropical Storm Franklin?
A Tropical Storm Warning covers the Dominican Republic and the Turks and Caicos Islands. 
Tropical Storm Franklin alerts.
(FOX Weather)
---
Will Franklin impact the mainland US?
Franklin's long-range forecast is a bit muddled, but it is not expected to impact the U.S. East Coast at this time.
Forecast models have shown the storm system traveling through the western Atlantic after impacting Hispaniola. The system will continue intensifying, but the jet stream is expected to steer Franklin away from the U.S. 
Where will Franklin go?
(FOX Weather)
---