Tornado outbreak may cause national disruption in holiday shipping, FedEx says
FedEx Express said it experienced substantial disruptions at its Memphis, Tennessee, hub Friday night due to severe thunderstorms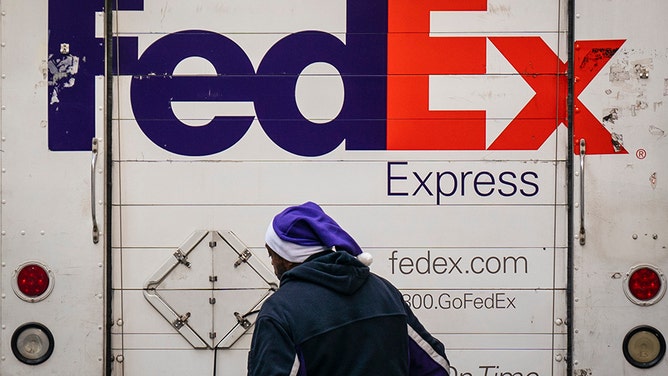 MEMPHIS, Tenn. – Potential delays in holiday deliveries are possible for packages across the United States, the world's largest express transportation company says.
FedEx Express said it experienced substantial disruptions at its Memphis, Tennessee, hub Friday night due to severe thunderstorms. 
"Potential delays are possible for package deliveries across the U.S. with a delivery commitment of December 11, 2021," the company said. "FedEx is committed to provide service to the best of our ability."
Operational impacts to other FedEx operating companies may vary due to local weather conditions.
Three people were killed in Tennessee after severe storms produced tornadoes that impacted multiple counties along and north of Interstate 40. The State Emergency Operations Center in Nashville has been activated at Level 3. As damage assessments are underway, the Tennessee Emergency Management Agency said they assist local officials as life-safety issues are addressed, and any search and rescue operations are completed.
FedEx provides service to more than 220 countries and territories. The company said it suspended its money-back guarantee for U.S. domestic packages and shipments inbound into the U.S. from international locations with a delivery commitment of Dec. 11.
If you are expecting a package, you should continue to check the status of your shipments on fedex.com. 
Disruptions could be possible for Amazon after two people were killed and dozens were rescued at one of their warehouses in southwestern Illinois after it collapsed Friday night when a powerful tornado moved through the area. The warehouse, which is located in Edwardsville, Illinois, just northeast of St. Louis, Missouri, collapsed and as many as 100 people were originally trapped.
At a news conference early Saturday morning, Edwardsville Police Chief Michael Fillback said 30 people were able to make it out of the collapsed structure.