Damage surveys underway after deadly tornado outbreak from Arkansas to Kentucky
NWS teams in Bowling Green, Kentucky reporting EF-3 damage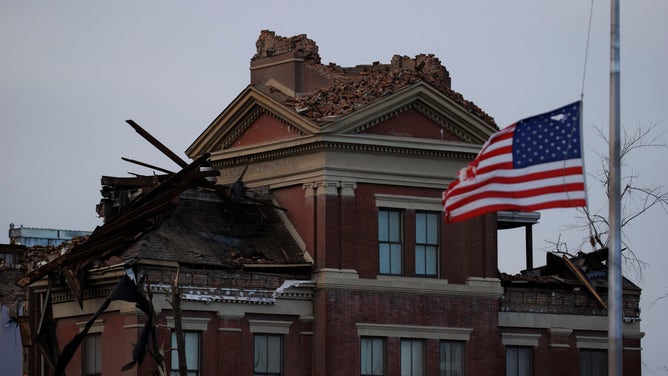 Storm survey crews begin assessing tornado damage across multiple states in the nation's heartland after a deadly tornado outbreak overnight.
A strong storm line swept across states in the mid-south, including Arkansas, Missouri, Illinois, Kentucky and Tennessee.
At least 50 are dead after 100 people were trapped in a Mayfield, Kentucky candle factory. At least two were killed at an Amazon factory in Illinois, and three were killed in Tennessee. At least one person was killed after catastrophic damage at a nursing home in Arkansas.
The full extent of the damage and the death toll remains to be seen as crews are still searching for survivors at multiple sites.
According to the FOX Weather team, a majority of the most intense tornadoes were produced by a single supercell that tracked over 350 miles and four states. The storm initially developed around Little Rock and made its way into Kentucky.
The National Weather Service office Paducah, Kentucky is leading the damage survey in Mayfield where at least 70 people were killed. The office said it is getting help from other NWS offices because of the scale of the damage.
"We've got multiple crews out today doing storm damage surveys," NWS Paducah wrote on Twitter. "It's going to be a long haul this week getting to everyone, please be patient with us. We'll let you know when we start getting specifics."
NWS survey teams from St. Louis began looking at the damage in St. Charles and St. Louis counties in Missouri and Madison, Bond and Fayette counties in Illinois.
LIVE UPDATES: Deadly tornado outbreak carves catastrophic path of destruction in nation's heartland
The NWS shared a possible tornado path map of where they are looking at damages.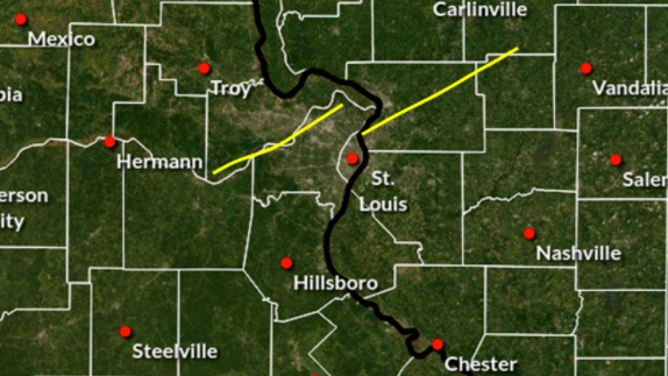 LEARN: How meteorologists determine if a tornado is to blame for storm damage
Survey teams were out in west Spencer County, Kentucky, Saturday morning. According to the NWS in Louisville, one survey team found EF-3 damage with wind speeds of 150 mph in Bowling Green. However, the survey was still underway.
At least one person was killed in Bowling Green.
The NWS Louisville survey teams will be Hart and Ohio counties Saturday afternoon.
Surveys will also happen Saturday in Tennessee, but the NWS has yet to announce they are out in the field. The final tornado watch for middle Tennessee ended around 10 a.m.
With widespread damage, storm surveys are expected to take several days. 
NWS teams will be looking at where the possible tornadoes started and ended and the width of the damage path before locating the worst of the damage along that path.
This is a developing story.