Three of California's largest wildfires in history are now contained
Atmospheric river rain gives California firefighters the final help needed to contain deadly wildfires.
Weekend rains drenched Northern California, helping the Dixie, Monument, and River Complex Fires to become 100% contained.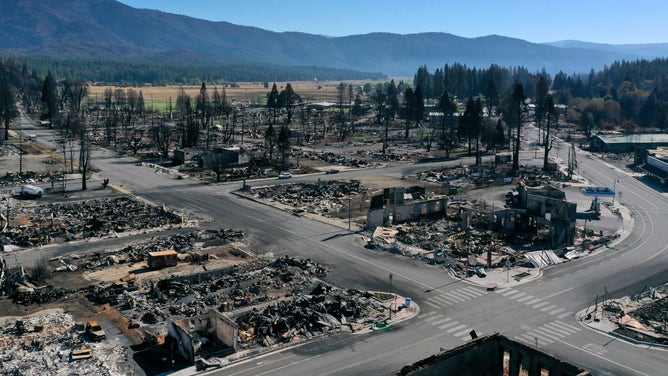 "The weather definitely helped containment. The Lassen National Forest itself is over a million acres and to get 48 hours of 2-4 inches of rain over the whole of the fire really pushed us to be able to get full containment," Amanda Oliver, Acting Public Affairs Officer for the Lassen National Forest said. "Only small pockets of vegetation are still burning within the perimeter." 

The Dixie Fire is the second-largest wildfire in California's history, burning 963,309 acres and 1,329 structures for 103 days. Dense vegetation and steep terrain in the Lassen National Forest and the Plumas National Forest hampered firefighting efforts along with bouts of strong offshore and dry, gusty winds. Not to mention, the state is in year two of drought.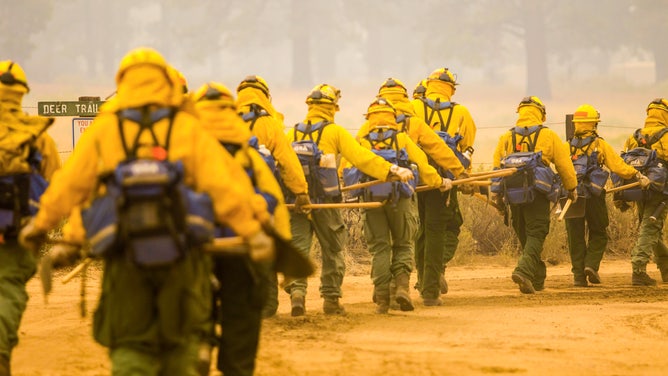 What is next?
Today, Oliver was relieved to see snow at 5,000 feet of elevation.
"There is some chance that embers can sit and smolder in the fuels under the snow. The more snowpack we get, the damper the fuels will be when Spring and Summer temperatures finally melt it," Oliver said.  
Weekend rain and snow are giving Northern California firefighters a little rest, which, Oliver says is "a tactical pause while winter hopefully brings more snow and rain." 
She goes on to say, "We will really depend on the precipitation we get over the winter to prepare for another high wildfire season. But Southern California is still so dry, and we don't get much of a break. We think of fire season as the whole year now."
Atmospheric river helps contain two more lightning-sparked fires burning since July 30
Heavy rains also helped crews fully contain the Monument Fire and extinguish hotspots. It burned 223,141 acres in and near the Shasta-Trinity National Forest since late July. The Monument Fire is the 14th largest fire in California history.
The River Complex Fire, the 17th largest wildfire, burned 199,343 acres and 122 structures across the Klamath National Forest and Shasta-Trinity Forest.
2021 Fire Season wrap-up
The California Department of Forestry and Fire Protection posted year-to-date stats showing that the 8,239 California wildfires have burned a total of 2,495,889 acres – an incredible number considering the 5-year average of 7,799 fires usually only burns 1,301,349 acres.