Awww hail! The reason why hail reports are way down in 2021
So far this year, the National Weather Service has seen the fewest number of 1-inch or greater hail reports ever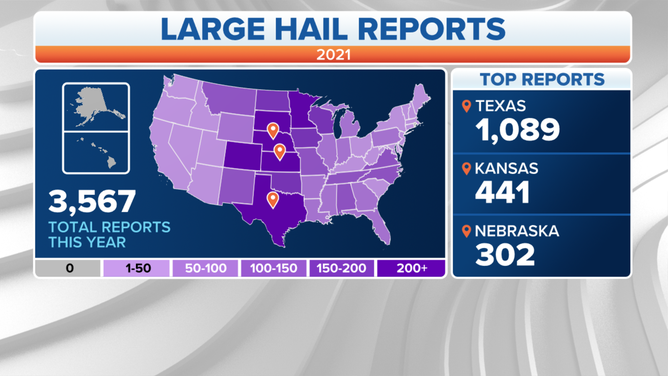 Are we in a hail drought?
The National Weather Service has seen the fewest number of 1-inch or greater hail reports this year – a byproduct of wet summers, meteorologists say. If trends continue, 2021 will record one of the lowest annual counts of hail in the United States.
As of Oct. 4, there have been 3,580 hail reports. Texas is still the front runner with a whopping 1,089 reports to date. The next closest state for hail is Kansas (441), less than half of what Texas has seen.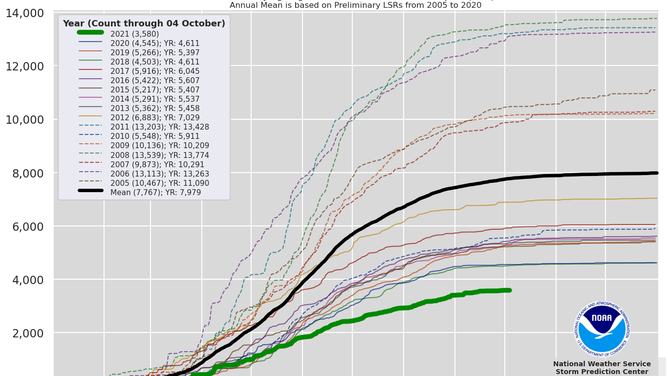 The annual average from 2005 to 2020 is 7,767 hail reports.
Central Oklahoma has reported the most 1-inch-plus hail events in the U.S. since 2015, with nearly 2,200. Rapid City, South Dakota, is second, with 1,852, while the northern Texas region was third at 1,658.
Hail forms when water droplets are carried high into storms by strong winds where they freeze. Then, the droplets thaw as they fall back down through the storm before they are carried back up by strong winds and refreeze. That process continues until the hailstones become too heavy for the winds to keep aloft, and they fall to the ground.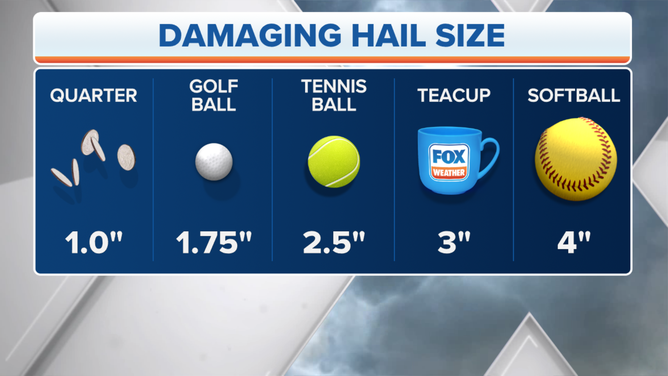 According to the NWS, golf-ball- to softball-sized hail can fall at speeds ranging from 44 to 72 mph, while larger stones can reach 100 mph.
The NOAA National Severe Storms Laboratory reports the largest hailstone recovered in the U.S. fell in Vivian, South Dakota, on June 23, 2010, with a diameter of 8 inches and a circumference of 18.62 inches. It weighed 1 pound 15 ounces.
The area known as "hail alley" includes Nebraska, Colorado and Wyoming and usually has the most hailstorms, averaging seven to nine hail days per year, the NSSL reports.
According to the Insurance Information Institute, hail-related insured losses between 2000 and 2019 averaged between $8 billion to $14 billion a year.
Severe weather resulted in more than 332,000 hail claims paid by State Farm last year. While fewer claims than the previous year, the insurer paid out over $3.1 billion in hail claims in 2020. 
Total hail claims paid by State Farm in 2020
Texas: $474.6 million
Illinois: $394.2 million
Minnesota: $259.2 million
Missouri: $236.9 million
Colorado: $207.9 million
On April 10, 2001, the Tristate Hailstorm – a supercell thunderstorm – traveled through Missouri and southwestern Illinois, producing catastrophic hail damage. The event is considered the costliest hailstorm in the U.S., with over $1 billion insured losses.