Tennessee's fall leaves are late this year because of warmer temperatures
Warmer temperatures are delaying fall folaige
GATLINBURG, Tenn. – By mid-October, the colors associated with fall foliage in the Smoky Mountains are scarce because fall temperatures are warmer than average.
Millions of people travel to see the colors of the Great Smoky Mountains each year because of its unique climate that makes up the most biodiverse ecosystem of any U.S. National Park. 
However, for those making the trek to see the golden glow of the fall leaves during October, it's been unseasonably green.
According to October National Weather Service weather data, the average temperatures range from the high 60s to the upper 40s. This year high temperatures have stayed in the upper 60s and mid-70s throughout the month. On Oct. 16, the high was 79 degrees.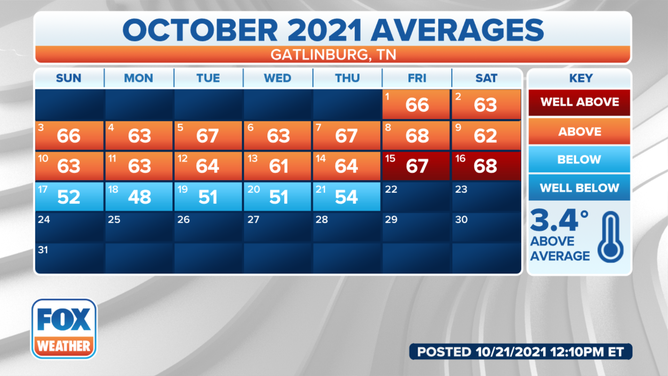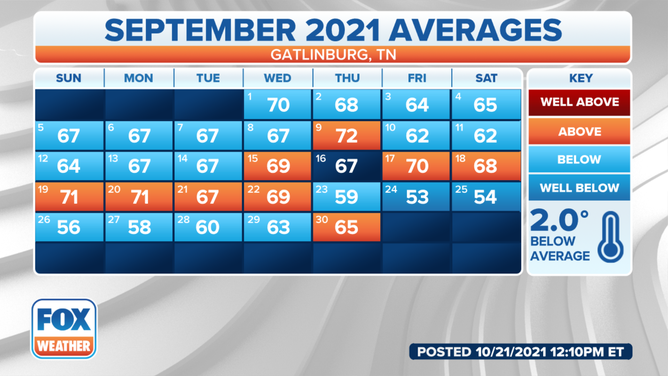 Daylight, temperature, and moisture play a significant role in the variety of colors and when you'll see them.
Cooler temperatures help produce anthocyanin pigments, which turn leaves red, while warmer temperatures can mute the season's colors. 
And because of the elevation range of the Smoky Mountains, the climate is different in different areas of the range, meaning a diverse color scape. 
While the beautiful views draw visitors to the mountains, park-goers should be prepared for the diversity in climate across the range.
[MORE FALL READS: Thinking about burning those leaves? Don't. Here is what's better for you and the environment]

Tennessee has seen record rainfall this year. On average, some of the highest elevations of the range can see 55 to 80 inches of rain a year. Even when there's no active rain in the mountains, there is still a lot of moisture in the air, and when it gets cold enough, the roads and bridges can freeze over.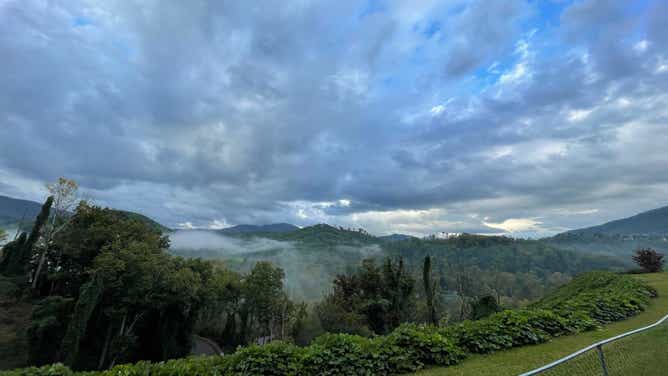 "You can be at one of our lower elevations along one of our lovely rivers, and it can be sky blue with the sun out, but it can be raining at the higher elevations, producing floodwaters that can quickly impact the river you're at with little warning, and so we're always advising people to pay attention to the changing weather conditions, the forecast but also watching those signs for changing weather around you," the Great Smoky Mountains National Park Service spokesperson Dana Soehn said.
The best way to plan for a visit is to check the forecast for Gatlinburg but also check the higher elevation points, such as Mount Le Conte at 6,593 feet, the third-highest peak in the Smoky Mountains. The temperature change can be drastic the higher you go.