Temps soar again in the East before another cooldown
Above-average temperatures are making October feel more like late summer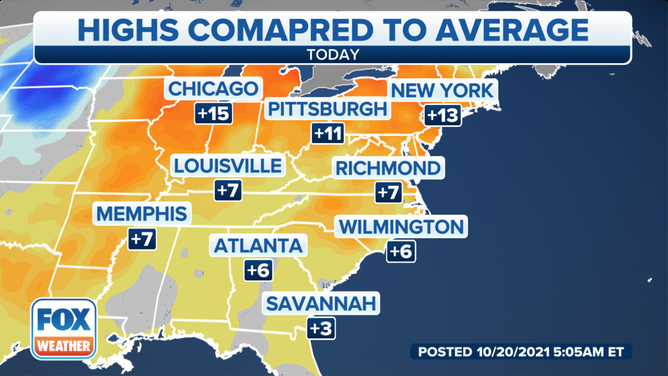 After a few chilly mornings, temperatures will rebound in the East on Wednesday.
Above-average temperatures are expected across the eastern half of the United States until a Central Plains storm system brings another blast of cool air to finish the week.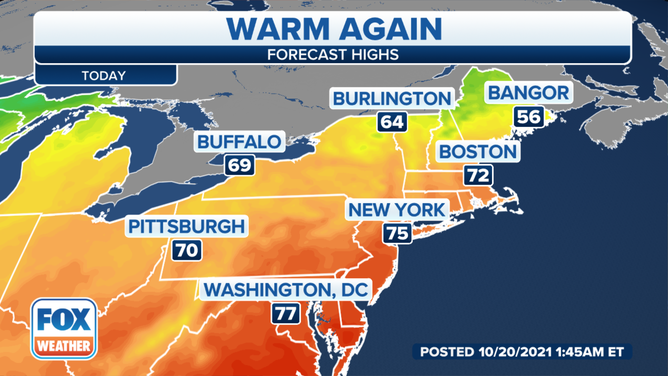 In Boston, there were a number of mid-30s temperatures Tuesday morning, but nothing in the area around freezing so far this fall, the National Weather Service said. Bay Staters might have to wait until next Tuesday for that first frost on the pumpkin.
Dry and quiet weather is expected in the Boston area Wednesday, with high temperatures reaching the lower 70s. The NWS noted a few isolated showers across the interior Northeast late on Thursday are not out of the question. The mercury will drop to near-average temperatures into the weekend.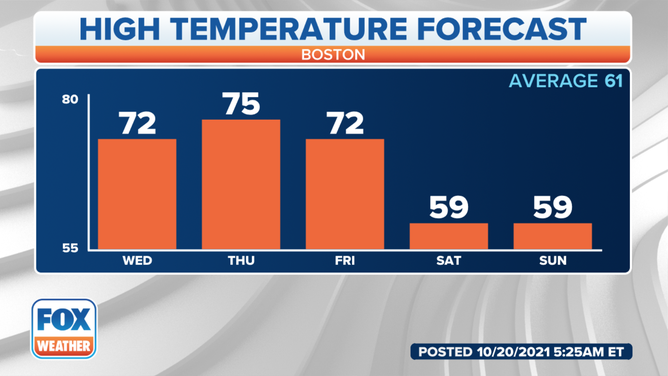 Wednesday morning's temperatures in the New York City tri-state area were in the upper 40s inland to the lower to middle 50s near the coast. The NWS said Tuesday's low of 39 degrees at its office in Upton, New York, was the coldest reading since May 14. Wednesday will rise into the mid-70s in the Big Apple, with mostly sunny skies through the day.