Temperatures begin to rebound after coldest air of season hits East
Temperatures will jump 10 to 20 degrees above average for November over the weekend
It's been a rollercoaster week going from what were well above-average temperatures in October to a very chilly start to November. Now, we are looking for a little of a rebound.
Many places started off in the 30s Friday morning, and freeze alerts were posted again from the Mississippi Valley to the mid-Atlantic states. Freeze Warnings were in effect for another 19 million people and Frost Advisories for an additional 8 million people.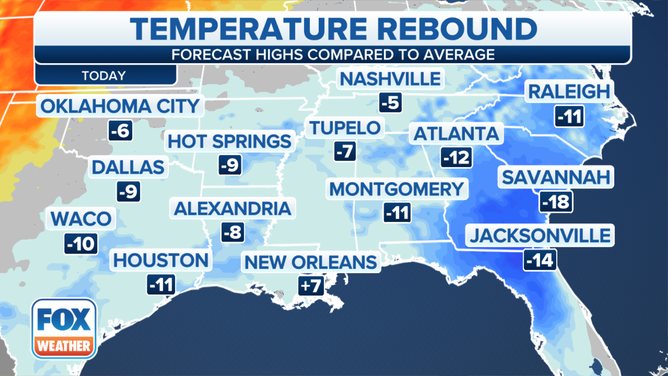 A big trough of low pressure on the East Coast is allowing for those cold temperatures, but we're starting to build up some warmth to the West, and that will continue to push into the Great Lakes on Friday. Much of the eastern U.S. will get a taste of those milder temperatures Saturday and Sunday.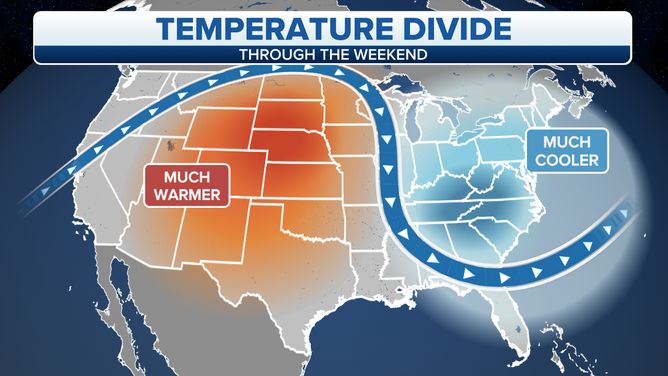 Temperatures will jump 10 to 20 degrees above average for November over the weekend. In the Northern Plains and upper Midwest, temperatures will be significantly warmer than average. Bismarck, North Dakota, will be nearly 20 degrees above average for this time of year on Saturday afternoon.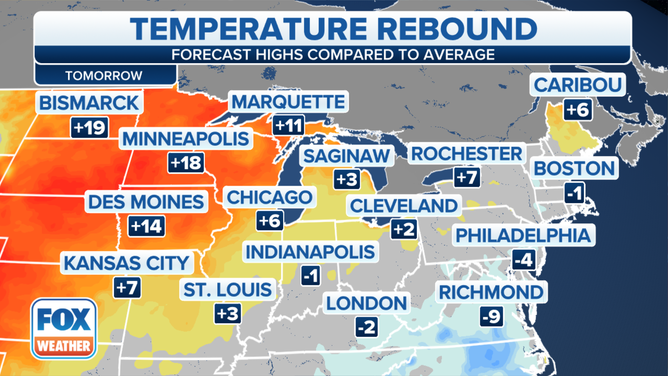 Temperatures in the Great Lakes will be just slightly warmer than average on Saturday, but even milder conditions will push into the region by Sunday.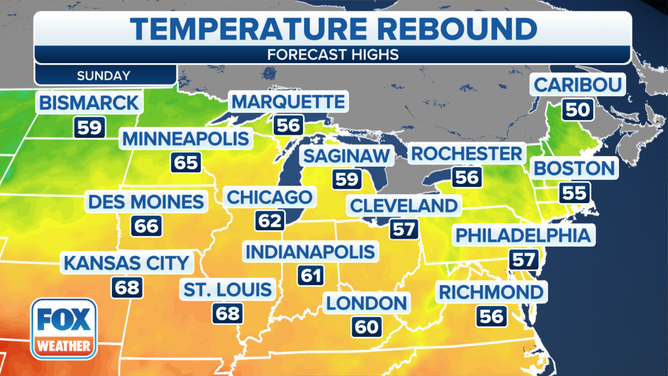 Eventually, much of the Northeast will get a taste of the warmer temperatures starting Sunday, but even more so by early next week.