Snow canceled in December? Kansas City's lack of it could set new record
Kansas City has only made it five times to January without measurable snow of at least 0.1 inches at the Kansas City International Airport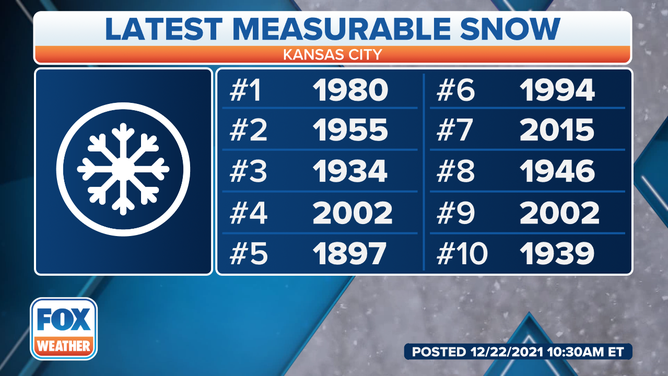 KANSAS CITY, Mo. – Anything can happen in December this year, except snowfall in Kansas City.
The National Weather Service said Kansas City has only made it five times to January without measurable snow of at least 0.1 inches at the Kansas City International Airport. If the city can make it to Jan. 2, 2022, then it will make it into the top four.
CHILLING STORIES OF PAST MISSOURI WINTER STORMS ILLUSTRATE IMPORTANCE OF PREPAREDNESS
So if you are dreaming of white Christmas in Kansas City, you can keep dreaming this year. The NWS said temperatures are expected to be in the 50s.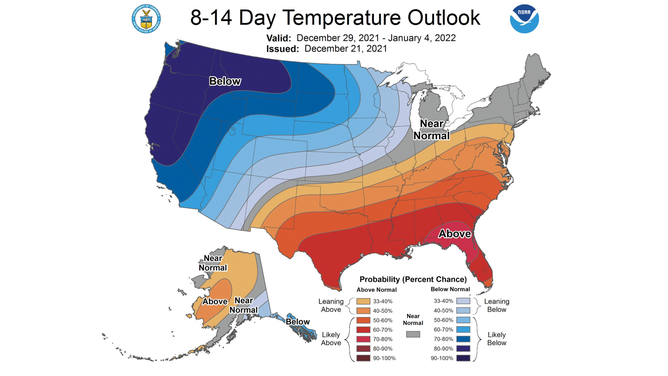 According to the NWS, Kansas City has around a 20% chance of having snow on the ground Christmas Day. In 1918, 10 inches fell on Dec. 25, setting the Christmas Day snow-depth record.
The city has only seen 26 white Christmases with snowfall of at least 0.1 inches since 1893. The most recent event was in 2017.