Shifting winds responsible for force behind wildfire burning in California's coastal mountains
As of Thursday, the Alisal Fire burning in California's Santa Barbara County was only 5% contained, the U.S. Forest Service said

SANTA BARBARA, Calif. – Shifting winds are the primary force behind fire growth responsible for burning more than 16,800 acres in the Southern California coastal mountains.
As of Thursday, the Alisal Fire burning in California's Santa Barbara County was only 5% contained, the U.S. Forest Service said.
The Los Padres National Forest Fire Department is still investigating the cause of the fire. Still, fire officials say the north winds blowing 30-35 mph and gusting to 70 mph quickly spread the blaze from just above the Alisal Reservoir across four lanes of California Highway 101 and toward the Gaviota coastline. They say these lands have not been burned since the 1950s.
The 1,306 total personnel battling the blaze have been advised to expect wind switches throughout the day. Northeast winds will switch to westerly in the afternoon and back to northeast in the evening. Strong downsloping winds will continue to impact fire behavior over the next several evenings, officials say.
Fire crews held the fire Wednesday to the north along West Camino Cielo. They completed a successful burnout operation last night from Refugio Road to the Camino Ceilo, the U.S. Forest Service said.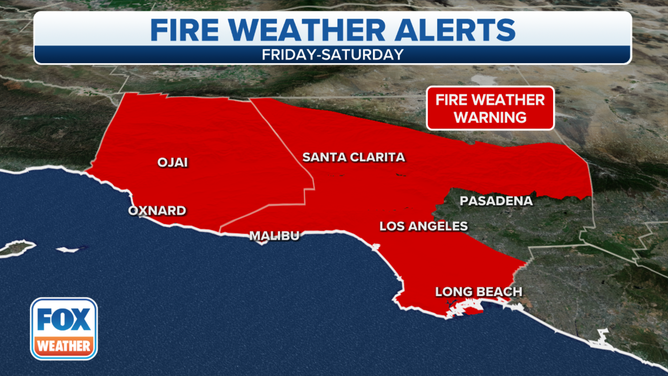 Winds drove the fire west forcing evacuations west of Arroyo Hondo towards Gaviota.  
Fire officials say the priority Thursday will be to halt the spread to the northeast above Refugio Canyon. Crews will continue to use aviation assets as conditions allow.