Severe weather chances will ramp up across Central Plains on Sunday
Moisture moves north out of the Gulf of Mexico and combines with the strong winds aloft which will set the stage for the development of supercells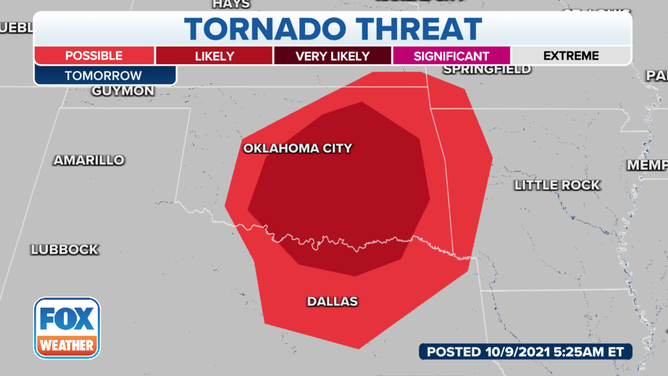 OKLAHOMA CITY, Okla. – Severe weather chances will ramp up across the Central Plains on Sunday and extend through early next week.
The first system will arrive on Sunday as moisture moves north out of the Gulf of Mexico and combines with the strong winds aloft, setting the stage for the development of supercells. The greatest threat is from north-central Texas through Oklahoma and southern Kansas, over to Arkansas.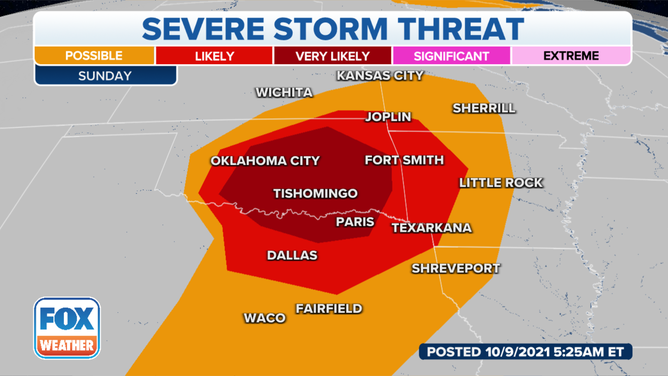 All modes of severe weather are possible with this system including tornadoes, large hail, and damaging winds.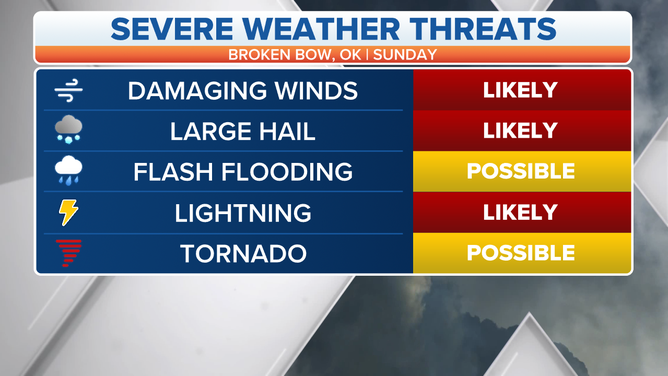 On Monday, that system will move east, bringing a lesser severe risk to the lower Mississippi Valley.
Then on Tuesday, a new disturbance, which is responsible for the Rockies snowstorm, will move out into the Plains, setting the stage for potentially another significant severe weather event. Some models indicate that this could be a stronger system than the one on Sunday.