Residents flee as Indonesia's Mount Semeru volcano erupts
Nearly 40 million people call the rugged Indonesian province of East Java home.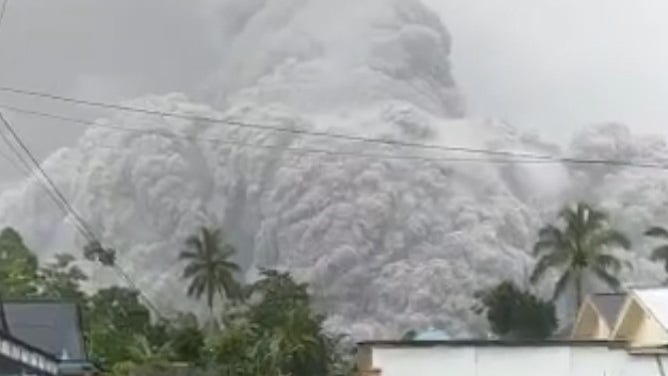 JAKARTA, Indonesia – A large volcano on Indonesia's East Java Province erupted Saturday, injuring dozens of people and sending smoke and ash into the sky.
As of Saturday evening, authorities confirmed one death, but many more people were reported missing.
Officials with the National Disaster Management Agency said they had reports of people being trapped, but the volcanic material was simply too hot for rescue operations.
Officials said additional resources were requested to reach areas cut off by debris and where roadways were impassible.
Video from the island showed residents, including children fleeing the base of the volcano.
It's estimated that 40 million people live in the rugged Indonesian province of East Java.
In addition to the dangers on the ground, Mount Semeru sent smoke and ash for several miles in the sky.
The Volcanic Ash Advisory Centre warned aircraft to stay clear of the eruption site. 
Experts say volcanic ash can damage aircraft and lead to the failure of navigational and operational instruments.
KILAUEA VOLCANO ERUPTING ON HAWAII'S BIG ISLAND
Indonesia is no stranger to volcanic eruptions.
The country sits along the Ring of Fire, which home to the most active zone for volcanoes and earthquakes.
The United States Geological Survey considers the Southeast Asia nation to the most volcanically active in the world.
The USGS says there are at least 75 active volcanoes on the islands that make up the archipelago.