Researchers dyeing to leave a mark on water safety for Tennessee's springs and rivers
State and federal researchers are working to map the path that water takes through Tennessee's thousands of caves not to just protect the source, but protect the people who rely on it.
SEWANEE, Tenn. -- Tennessee has a lot of natural history, and it's unique geological setting is made up of a lot of limestone, which lends to the formation of springs, sinkholes and caves.
In some areas, water from those springs and rivers moves underground -- sometimes right through these caves. State and federal researchers are working to map the path that water takes to not just protect the source, but protect the people who rely on it.
A mile-long hike through the outskirts of Suwanee will bring you to Bridal Veil Falls – a popular site for hikers and tourists.
It's a perfect place for researchers Brian Ham and Ben Miller to take the first step into their collaborative project.
"In Tennessee, different communities get their water from different sources; some maybe from a river, some maybe from a well, and some of them are some from springs," says Ben Miller, physical scientist with the U.S. Geological Survey.
Miller specializes in the study of karst landscapes that includes most of Tennessee; made up of limestone and other non-permeable rocks.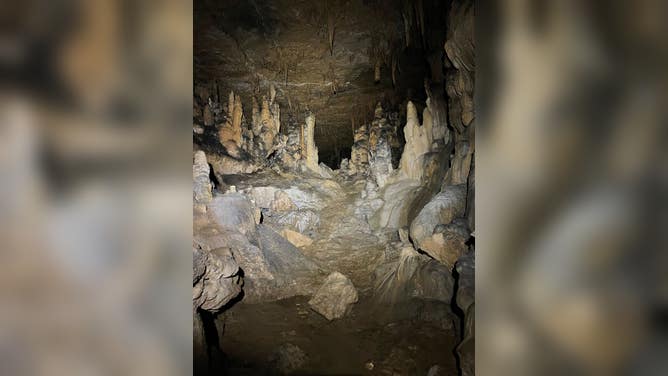 He says springs like these are vulnerable to contamination because activities that we do on the surface environment directly impact water quality in our groundwater.
"And because groundwater is such a unique source and so important to drinking water, we want to make sure that we understand both where is that water coming from, and what are the influences it might be under," Miller said.
To do that, you essentially need to create a map.
"Since we can't see where that water is flowing on the surface… we use techniques called dye tracing to better define and understand where one point is sinking and where it is resurging onto the ground surface," says Brian Ham with the Tennessee Department of Environment and Conservation.
So Miller suits up, hikes to the top of the waterfall, and pours about 2 pounds of non-toxic dye directly into the stream.
The bright green dye starts to move through the watershed that continues far below the surface
Tennessee is home to 11,000 caves -- the most caves in the United States.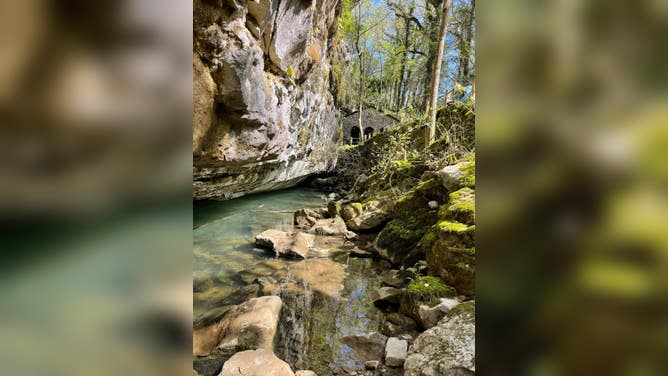 "So as water is coming down over those less permeable rocks and into these limestone layers, we get a lot of formations right at that boundary," Miller said. "So that's what really facilitates and allows for that many caves in our state."
The green dye flows directly into underground streams and helps researchers detect where it's moved through -- essentially goes where humans can't.
"Then what we do is we use geographic information systems -- or GIS -- to map that from point-to-point so we kind of connect the dots then to know, OK we have a true hydrologic connection here," Miller said. "Then as we start to get that over time, we can start to build a watershed for a specific spring."
It's important not just to better understand our environment, but to protect it and the people who rely on these natural resources.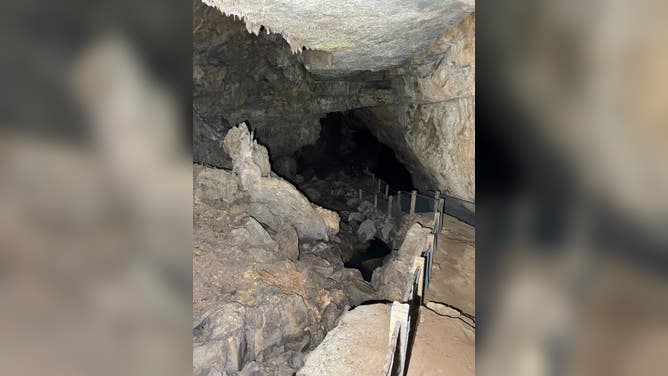 "If we have an emergency, if we have a contamination event - a spill or something like that it helps us to better respond to that emergency," Miller said.
Knowing the waters' path helps emergency responders know who's at risk. That means they can shut off use of a public water supply or warn communities about potential health hazards.
"Studies like this help us help those small communities be able to better protect their drinking water," Miller said.