'They had a lot of dreams': Oso pauses to remember 43 killed in massive 2014 landslide
This week marks eight years since a massive landslide in Oso, Washington that buried homes and killed 43 people.
MOUNT VERNON, Wash. -- This week marks eight years since a massive landslide in Oso, Washington that buried homes and killed dozens of people.
The scars still remain alongside Washington's SR-530 Highway. There's still a sign for Steelhead Drive, even though the road doesn't exist anymore  
"I blow him a kiss every time I go by," said Diana Bejvl, who lost her son in the landslide. "It's difficult; I hate driving through here every day."
The hillside gave way at 10:37 a.m. on March 22, 2014, killing 43 people in a massive landslide. It remains the deadliest landslide in American history.
Two of those people killed were Bejvl's son Alan and his fiancee Delany.
"They had a lot of dreams," Bejvl said. "I'd like to think they're still doing those dreams."
A very wet spring in the Seattle area 
The void is still visible on the hillside. Around 19 million tons of soil came rushing down into the valley and across the Stillaguamish River at around 40 mph, according to the USGS.
"Just a wall of soil and mud and debris coming down," said Brian Collins with the USGS.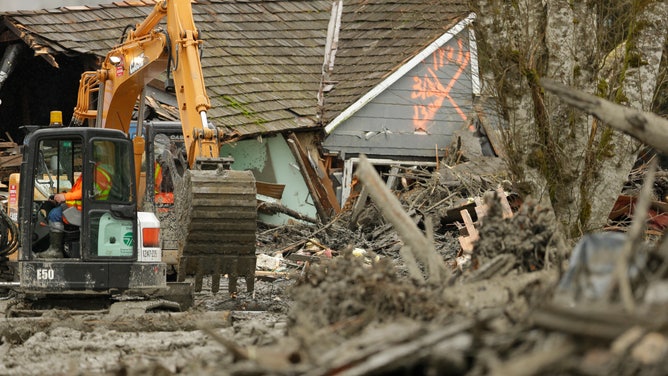 The landslide happened on a sunny day, but there had been well-above-average rainfall in the weeks leading up to the slide. March 2014 still holds the record for the wettest March in Seattle.
"Precipitation was certainly part of the story there that lead to its initiation," Collins said.
What made the slide so unusual was how far it traveled.
"The sediments became pressurized and actually lost strength, and that allowed the landslide to travel a lot further," Collins said.
Learning from Tragedy
Scientists with USGS say that through this tragedy, they've learned more about what causes landslides to become so destructive: factors like soil density and water concentration. Currently, they say conditions are unlikely to cause landslides in the greater Seattle area.
"What we've recognized is there are certain conditions that can lead to landslides going longer distances," Collins said.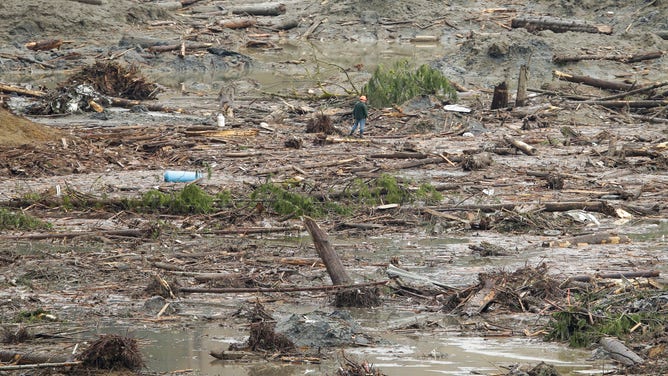 It's knowledge that might help prevent another disaster like Oso's from happening.
"I tell you, there was a while there where you just want to run…but we don't," Bejvl said.
Eight years later, 43 trees stand in a memorial to the victims, and a bell tolls 43 times as memory of the slide slips farther into the past.
"The pain of losing him…it's going to be with us the rest of our lives," Bejvl said.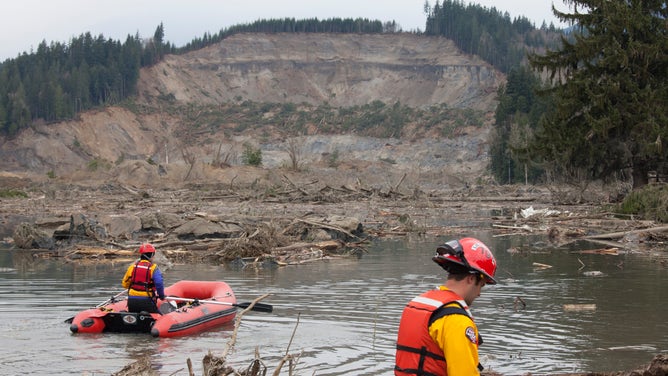 It's a pain that runs through so many in this community.
"This is our heart; it was Alan's heart," she said, "and I can't leave (this land)."
So Diana and her family remain on their land, firmly planted here in Oso.
"This was unexpected. But with the love we have, we're still home."
Later this year, a memorial will be built at the site. Construction is set to begin this summer and the work will be done in phases. 
It's expected to be completed before the 10-year remembrance ceremony in 2024.