Record heat and high winds hit Southern California
Santa Ana winds bring hot, dry weather to the Golden State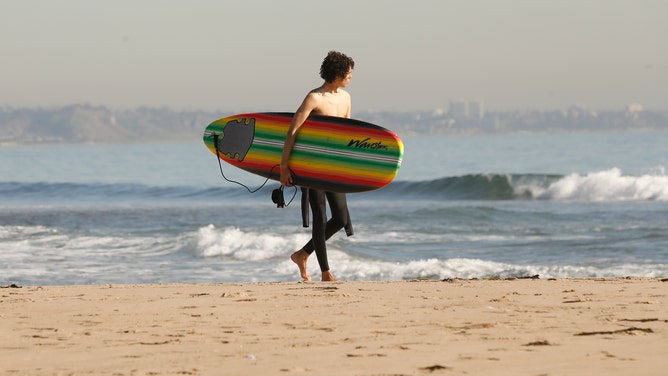 Southern Californians are ready for the beach as the area braces for near-record high temperatures to finish out the work week and start the weekend.  Thursday's high temperatures were 10-20 degrees warmer than Wednesdays across Los Angeles and Ventura Counties.  Leo Carrillo Beach near Malibu hit 93 degrees -- 27 degrees warmer.  Temperatures will heat up even more on Friday.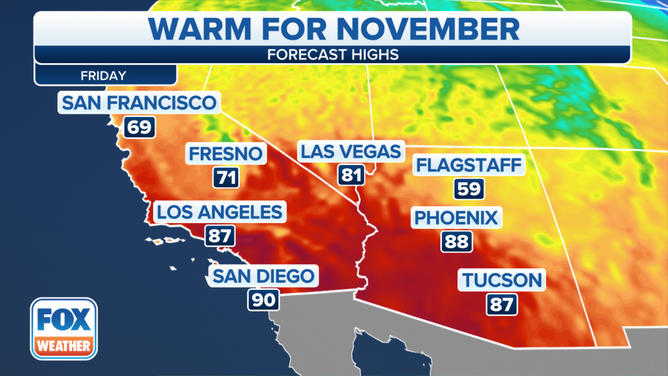 FOX Weather forecasted 88 degrees in Los Angeles a high while the average temperature this time of year is only 74.  Several cities will flirt with record highs and Camarillo looks to break the record set in 1974.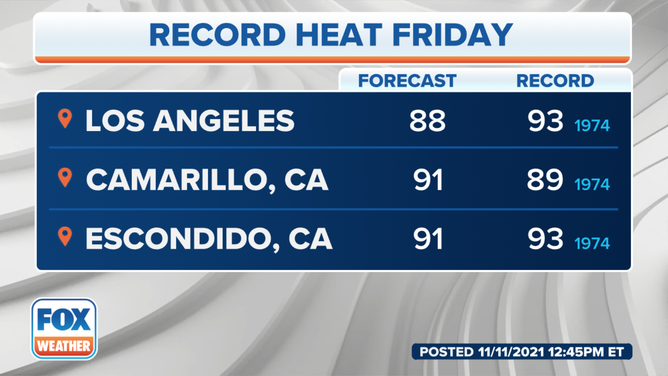 Santa Ana winds and full sun will heat up temperatures 10-20 above average through the weekend.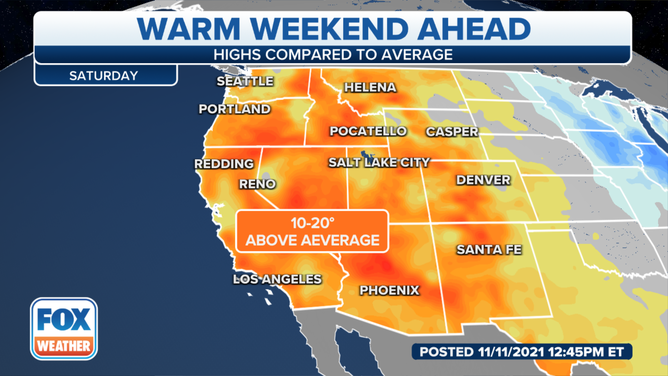 High pressure off the coast paired with a low over Baja funnels offshore winds through mountains and passes from the Central Coast through San Diego County.  The offshore winds, nicknamed Santa Ana winds, warm and dry the air as it descends the mountains.  
LEARN MORE ABOUT SANTA ANA WINDS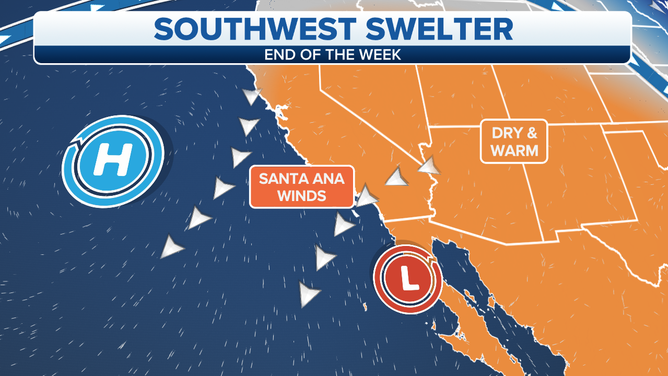 Wind Advisories continue
The offshore winds blew 30-40 mph Wednesday and will continue blowing through Friday. Sill Hill in San Diego County clocked a 66 mph gust and a 50 mph gust hit Fontana in San Bernardino County Wednesday.
The National Weather Service issued a Wind Advisory through Friday afternoon.  Areas should prepare for gusts to 45 mph and very low humidity (8-15%) elevating the potential for critical fire danger.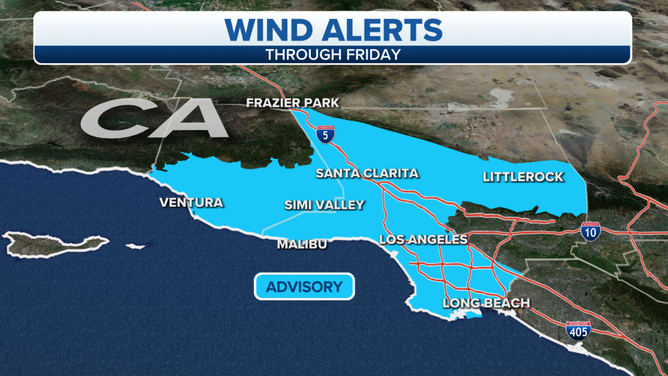 Travel Weather
Travelers beware, a Dense Fog Advisory blankets much of the San Joaquin Valley until 11 a.m Friday morning. Meteorologists expect Tule fog under the stable area of high pressure.  Visibilities in Bakersfield, Fresno, Visalia and Merced could drop to a quarter of a mile and in some places as low as 200 feet making chain-reaction accidents likely.