Soak it up (in the pool) as record-challenging heat bakes central US
Heat will build across the central US with highs soaring as much as 25 degrees above average through Saturday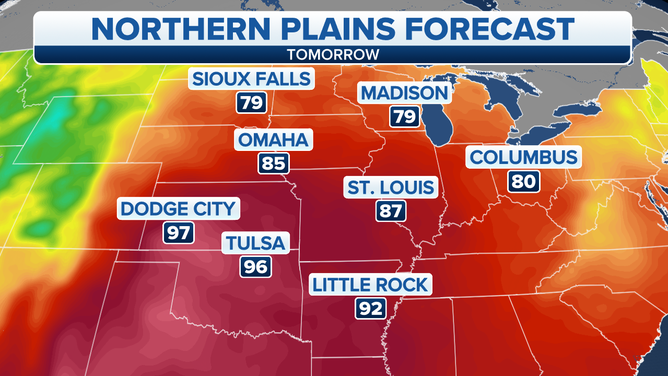 KANSAS CITY, Mo. – For all those procrastinators in the central U.S. who have yet to close their pool, enjoy the next couple of days.
Heat will build across the area with highs soaring as much as 25 degrees above average through Saturday.
The National Weather Service said if Kansas City hits 90 degrees on Saturday, it will be the 12th latest 90-degree day on the 134-year record. It will also be the latest 90-degree day in 58 years.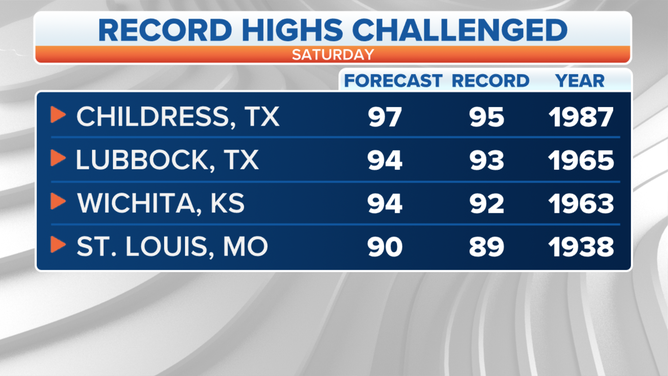 Highs across the Northern Plains are forecast to be in the 70s and 80s. Low 90s are expected in the Southern Plains.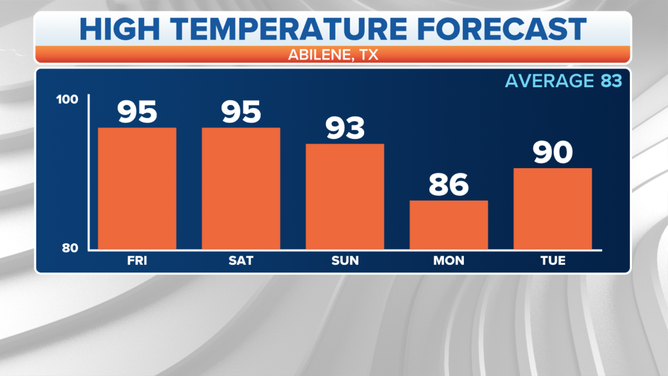 The temperatures will peak on Saturday when over a dozen daily-record highs will be possible from Texas to Illinois. Those locations include Kansas City and St. Louis in Missouri; Wichita, Kansas; Little Rock, Arkansas and Abilene, Texas.