Rare, severe hail in southeast Florida Monday
Ping-pong ball-sized hail reported in St. Lucie County, Florida
ST. LUCIE COUNTY, Fla. – Ping pong ball-sized hail fell near the St. Lucie Fairgrounds in Florida on Monday.
The large hail that fell in Carlton, Florida Monday evening measured 1.8 inches in diameter, according to the NWS.
The hail broke a windshield, mirror and skylight to a vehicle just before 6 P.M. local time.
Severe hail in January is a rare event for Florida. A National Weather Service (NWS) study showed only eight severe hail events from 1950 and 2011 – that is less than 1%.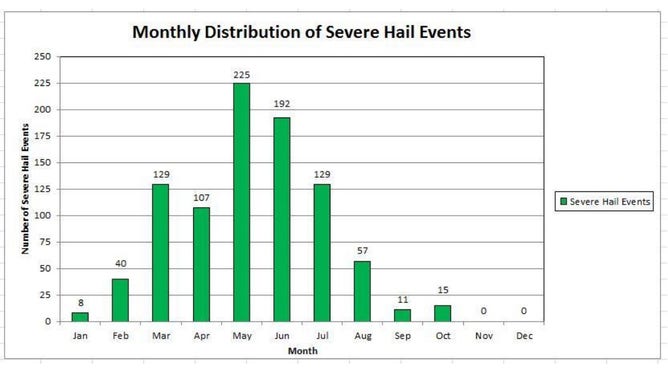 St. Lucie County did not record a single severe hail event at that time.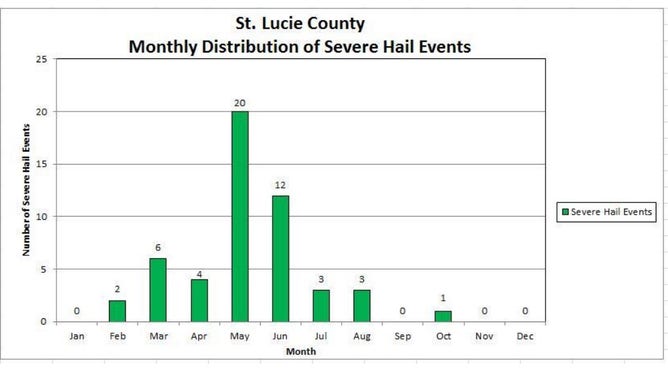 The storm formed ahead of a cold front which has since pushed offshore. St. Lucie County could see showers overnight, but skies clear to mostly cloudy on Tuesday.