Pacific Northwest remains unsettled this week as heavy rain, snow move in
A series of storm systems moving onshore will bring locally heavy rain to lower elevations of Washington and Oregon through the first half of next week
Moisture flowing in from the Pacific Ocean is bringing rain and snow back to the Northwest this week.
Precipitation started Saturday for areas of western Washington, Oregon and northwestern California.
Moderate to heavy snow fell along the Washington Cascades on Sunday with lighter precipitation east of the Cascades and into portions of the northern Rockies.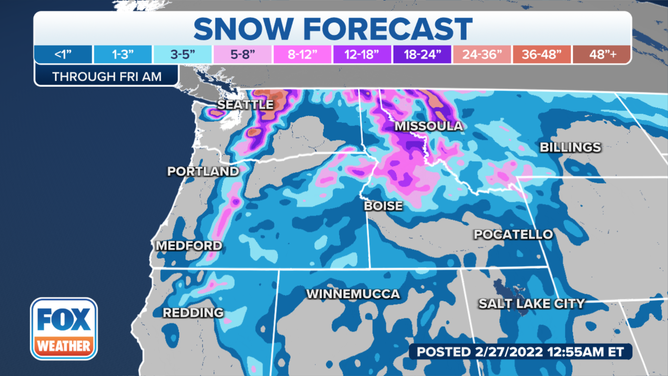 Washington's Cascade Mountains could pick up more than 2 feet of snow by Monday, which could disrupt travel through the passes.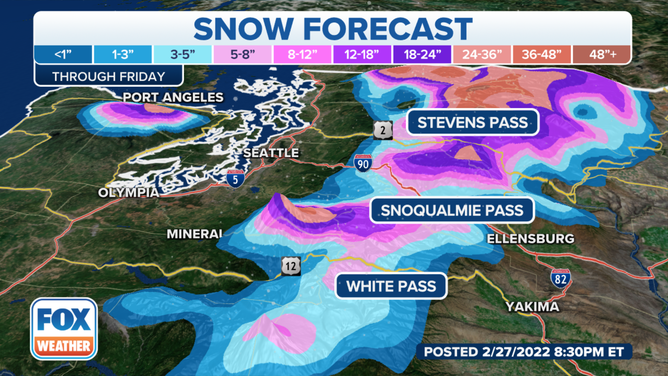 The heavier precipitation associated with this system started overspreading western Washington Sunday night into early on Monday along with strengthening winds, the NWS said.
The surge of subtropical moisture will move over the Northern Rockies on Sunday through Wednesday, producing rainfall in excess of one inch for northwest Montana and north-central Idaho, the NWS said.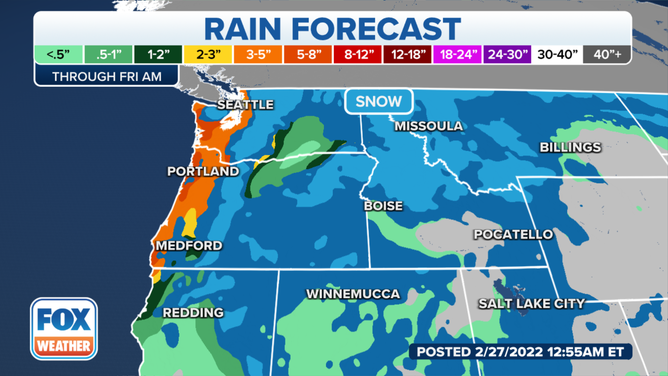 Some of this rain and snow may eventually reach down to California, but confidence is low on just how far south this will go.