Pacific front brings next round of rain, snow to Northwest
Widespread rain is expected at lower elevations, but snow levels will drop to about 3,000 feet, resulting in snow for the mountain passes
The next coast-to-coast storm is bringing more rain and mountain snow to the Pacific Northwest.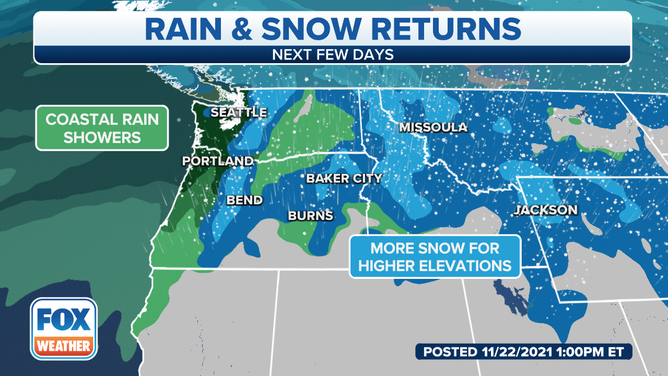 Widespread rain is expected at lower elevations, but snow levels will drop to about 3,000 feet, resulting in snow for the mountain passes. 
The National Weather Service in Spokane, Washington, said snow showers will continue into Tuesday afternoon with minor additional accumulations. A second, wetter and warmer storm will arrive Wednesday night into Thursday.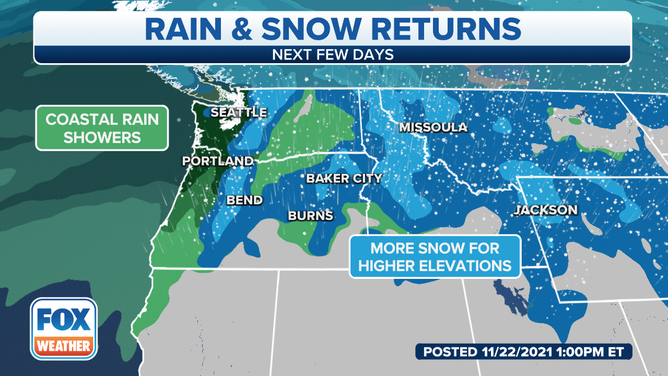 A Winter Weather Advisory is in effect for the Cascade Mountains in Washington, where 5 to 8 inches of snow is expected by Tuesday afternoon. 
Snow levels will rise on Thursday, but wintry travel conditions will be possible Thursday morning before the snow levels rise, the NWS said. For the rest of the holiday weekend, most passes will see rain, except Sherman Pass, which will see snow through Friday, and then rain or snow for the weekend.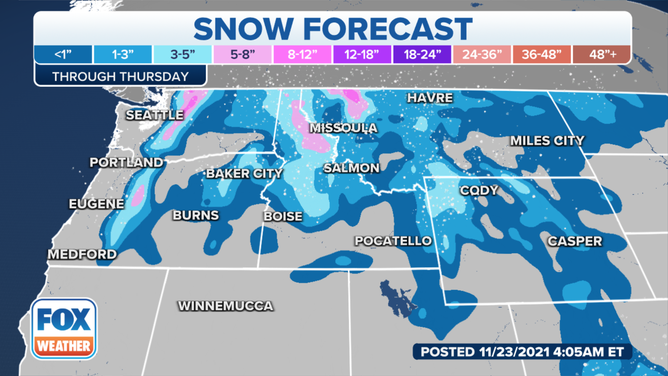 High wind alerts have been posted for a southwestern portion of Montana and much of Wyoming. The NWS said critical fire weather conditions are in place across Johnson and Natrona counties Wyoming.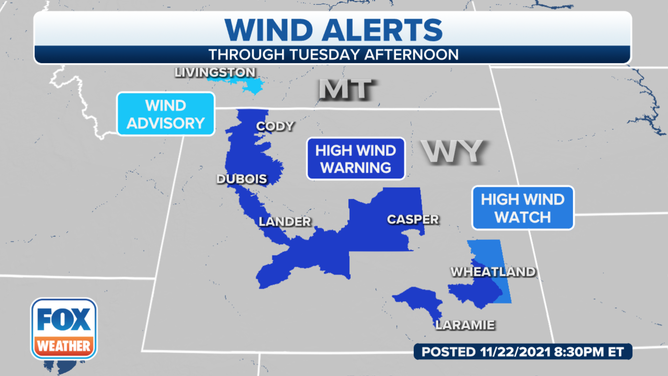 The storm will advance east by Wednesday, bringing light to moderate snow to the Intermountain West.