One last round of rain could trigger flooding in Pacific Northwest on Thursday
Accumulations are expected to be on the lighter side with up to 1 inch
One last round of rain is expected in the Pacific Northwest on Thursday, but accumulations are expected to be on the lighter side with up to 1 inch.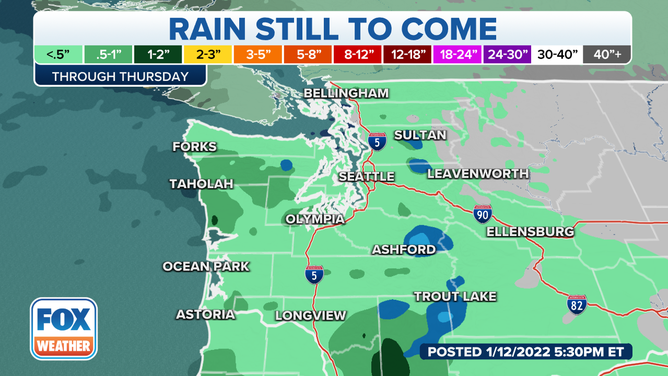 As much as 6 to 9 inches of rain over the past three days combined with snowmelt has sent multiple rivers into flood stage. However, the river flooding is not expected to be as severe as last week, with most rivers staying in minor flood stage.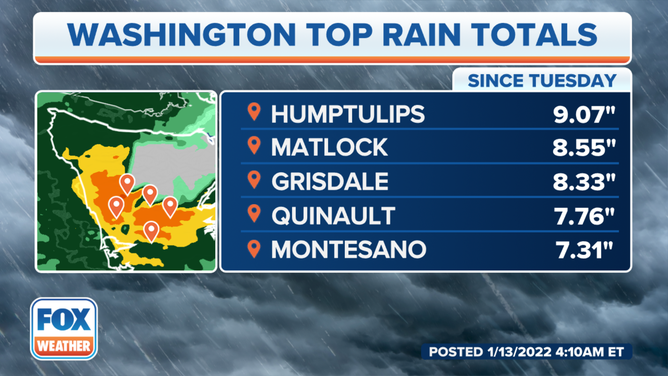 The Snoqualmie River will be the exception, rising to the cusp of major flood stage by Thursday afternoon.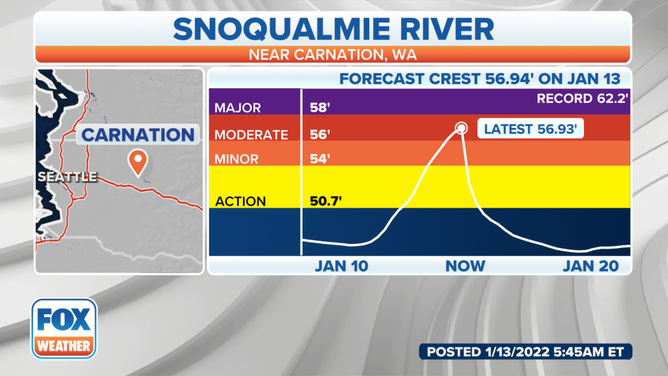 Widespread flooding is expected in the towns of Fall City, Carnation and Duvall, Washington.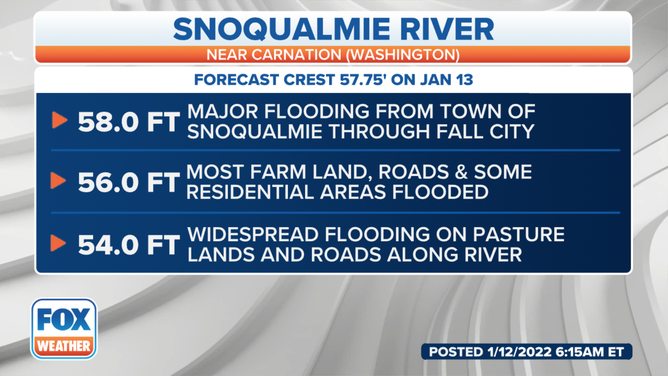 The National Weather Service in Seattle said an upper-level ridge of high pressure will build late Thursday night for a break in the weather.
On Friday, things will continue to be quiet for a good chunk of the Pacific Northwest, topping out near 51 degrees in Seattle and 52 degrees in Portland, Oregon. And it'll be a little cooler down in Salt Lake City, Utah, where it will top out at 40 degrees. But at least we'll see some peeks of sunshine.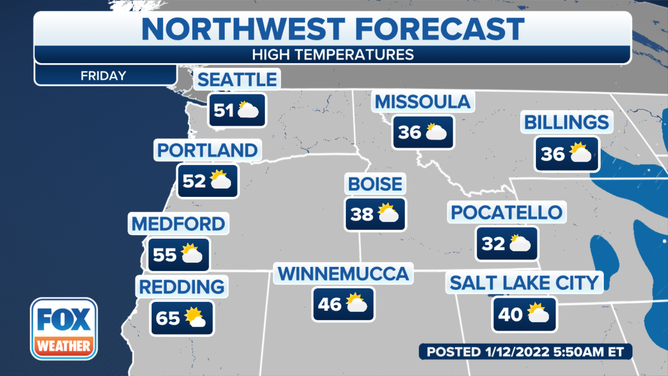 As we head into the weekend, the NWS said a weak system could brush across the northern part of Washington as another frontal system likely arrives around Monday.