Next round of rain, snow arrives this weekend in Pacific Northwest
Snow levels will be much lower than the previous system
SEATTLE -- The Pacific Northwest will get a slight break in the rain and snow Thursday before a much colder weather system moves across the area for the next round.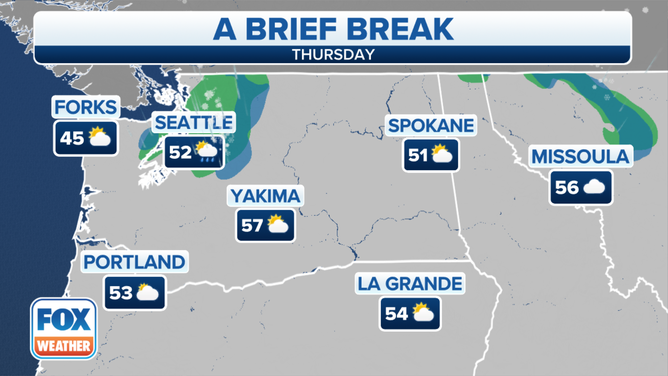 In Seattle, the National Weather Service said a cold front moved south overnight, bringing some additional rain Thursday morning before tapering off by the afternoon. Most of this rain will be north of Thurston County, with just some light rain across the central Puget Sound region early Thursday.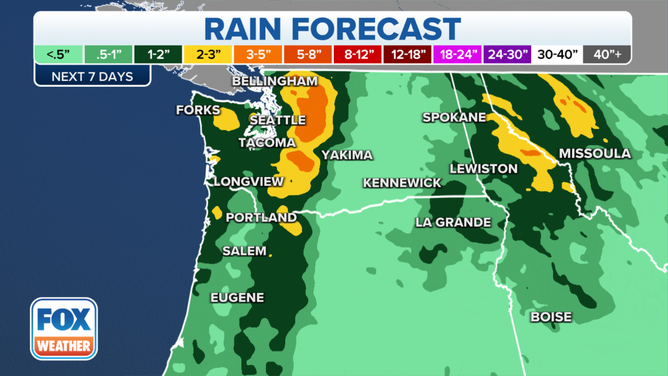 Dry weather is expected later Thursday through Friday. Temperatures will be cool into Friday, with highs in the 40s.
A new weather system will move toward western Washington Friday night and slide through the area on Saturday. Cool temperatures will be in place Saturday morning, with lows in the 30s.
Computer forecast models suggest this system will bring rain to the lowlands and snow in the mountains, with snow levels expected to set up between 1,000 and 3,000 feet in elevation – much lower than the previous system.  Temperatures will be in the 40s in the lowlands Saturday.
WHAT'S THE DIFFERENCE BETWEEN A SNOW LEVEL AND A FREEZING LEVEL?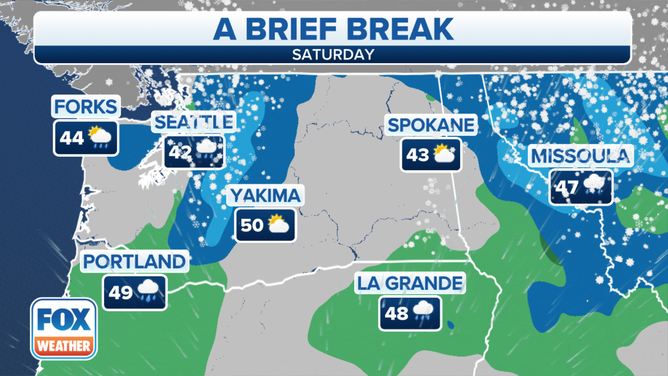 The NWS said the main potential focus for lower snow levels would be near the foothills of Whatcom and Skagit counties Friday night into Saturday morning. Snow is expected for the passes, with light to moderate amounts of 3 to 6 inches possible.
Forecasters are also monitoring the potential for minor coastal flooding from Neah Bay through Westport, Washington, due to tidal overflow Friday and into the weekend.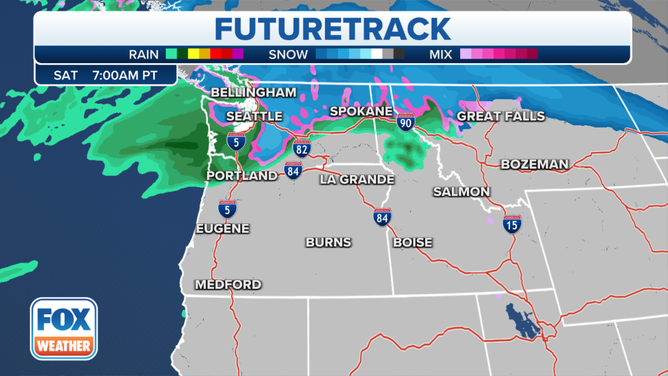 Sunday will be drier with weak high pressure building into the area, the NWS said. A stronger system will move across western Washington Sunday night into Monday, potentially increasing mountain snow for the passes.