Next blast of arctic air invades Midwest, Northeast early next week
The cold weather will reach the East Coast by Tuesday, bringing highs down to 15 to 25 degrees below average from the mid-Atlantic through New England
The next blast of arctic air makes its presence known across the Northern Plains and upper Midwest by Sunday before moving into the Northeast early next week.
The National Weather Service in Minneapolis/St. Paul said temperatures are at their coldest Friday morning, with wind chills in the double digits below zero. It improves slightly throughout the day despite increasing winds.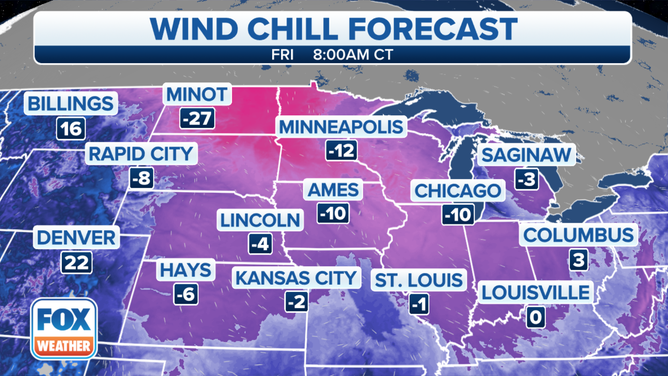 After a brief warmup Saturday, the arctic air returns – along with hazardous wind chills – late Saturday night through Monday.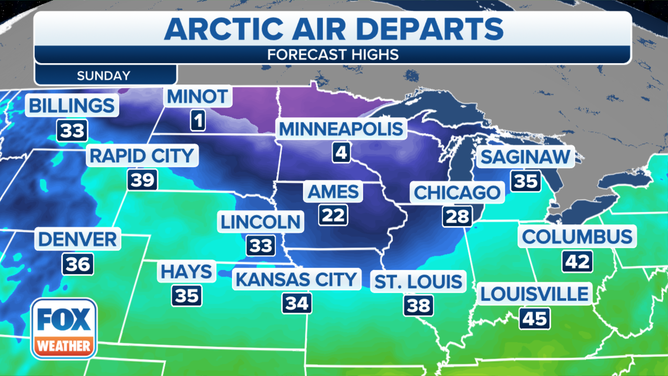 This bitterly cold air will eventually reach the East Coast in a modified form as well, bringing highs down to 15 to 25 degrees below average from the mid-Atlantic through New England by Tuesday.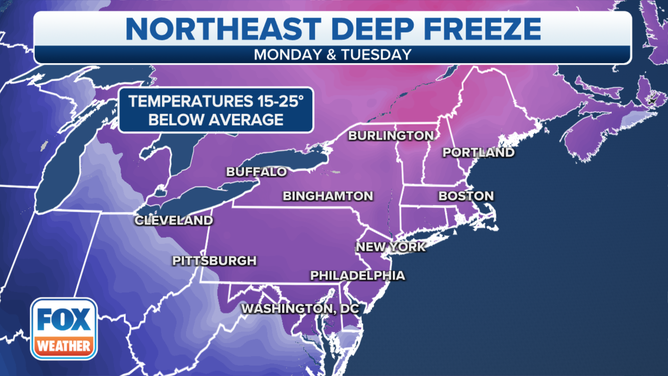 It should stay mild across the Southeast ahead of a cold front on Sunday before a return to a colder reality by Monday.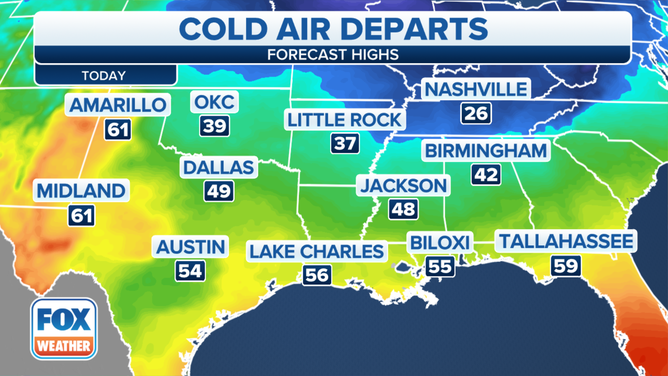 The Northern and Central Plains will trend warmer next week, reaching about 10 to 15 degrees above average over some locations by Tuesday and into Wednesday.