Next arctic outbreak charges into central US early next week
Warmer-than-average temperatures for February will be the rule across the Plains this weekend, but they will quickly be replaced by highs in the single digits and teens by Tuesday
A cold arctic high-pressure system is forecast to expand across the north-central United States, leading to well below-average temperatures across the Northern Plains by early next week before expanding southward.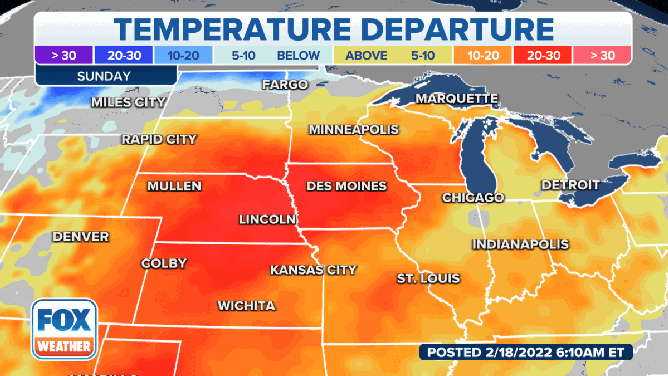 Warmer-than-average temperatures for February will be the rule across the Plains this weekend, but they will quickly be replaced by highs in the single digits and teens by Tuesday.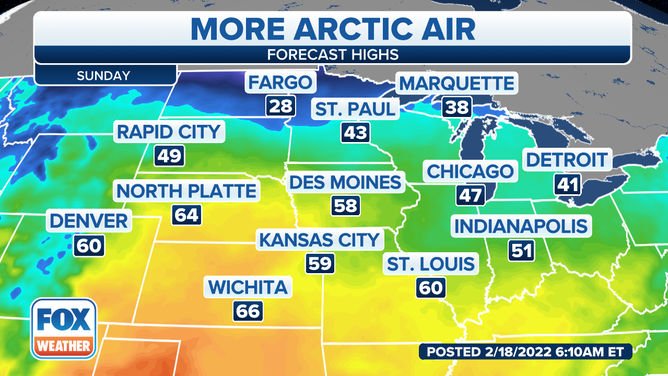 The National Weather Service in Omaha, Nebraska, said a developing storm system is likely to bring "impactful" winter weather across parts of the Dakotas and Minnesota early next week. If the system tracks a bit farther south, it could clip northern portions of Nebraska and Iowa.
Low temperatures will plunge well below zero much of next week. Record-low temperatures will be threatened each morning. Denver could break its record low of minus 1 degree Wednesday morning.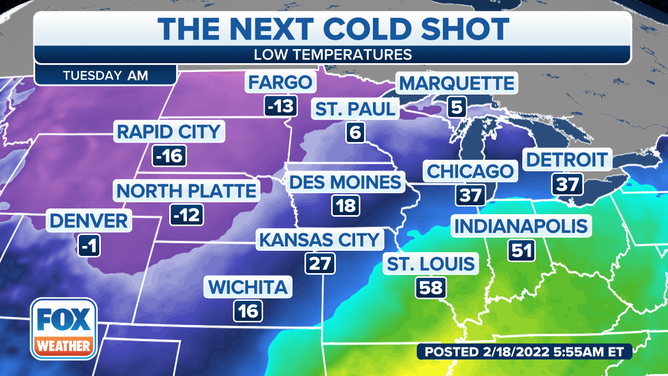 The cold air will reach the Southern Plains by Wednesday, dropping temperatures as much as 40 degrees from the highs on Monday.
While quiet weather with a strong warming trend will last through the weekend and into early next week for the Tulsa, Oklahoma, area, the NWS said shower and thunderstorm chances will increase on Monday night and Tuesday. There is the potential for heavy rain and some strong storms.
Oklahoma City will be in the mid-70s on Monday. By Wednesday morning, it'll be in the mid-teens, with chances of wintry precipitation through Thursday.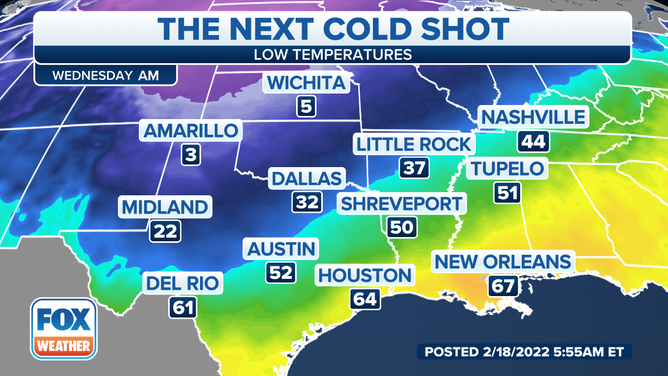 Arkansas can expect below-average temperatures and above-average precipitation, according to NOAA's 6- to 10-day temperature and precipitation outlooks. The NWS in Little Rock, Arkansas, said next week looks to be fairly active with multiple systems impacting the state.