Firefighters gain upper hand over Southern California wildfire
San Bernardino County firefighters attack the blaze from air and ground.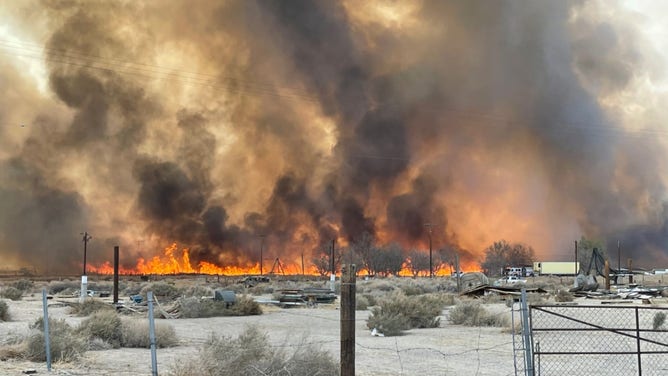 ORO GRANDE, Calif. – Firefighters gained the upper hand over the Heritage Fire in San Bernardino County. The wildfire has so far burned over 500 acres and is now 73% contained as of Wednesday morning.
The San Bernardino County Fire Department tweeted that about 20 structures are threatened and residents have been evacuated. Air tankers and choppers are focusing efforts on saving the homes northwest of Victorville.
The area is warm and dry. Temperatures through the region are about 5-10 degrees warmer than average and the relative humidity hovers just above 10%.