Multiple rounds of rain, heavy snow expected across Northwest
As one system exists into the Plains on Tuesday, the next one will move into Oregon by Tuesday night with heavy mountain snow and coastal rain
Multiple rounds of rain and heavy snow are expected across the Northwest and northern Rockies throughout the week.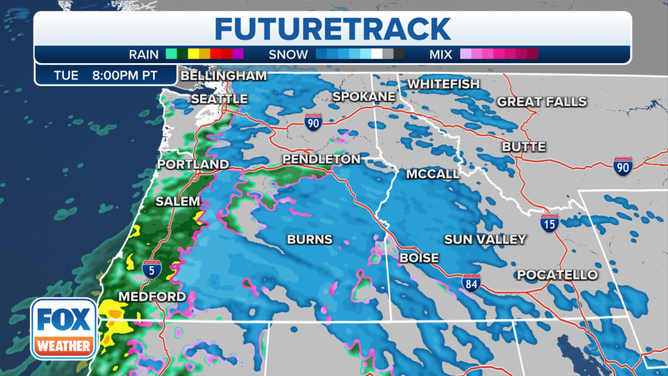 As one system exists into the Plains on Tuesday, the next one will move into Oregon by Tuesday night with heavy mountain snow and coastal rain.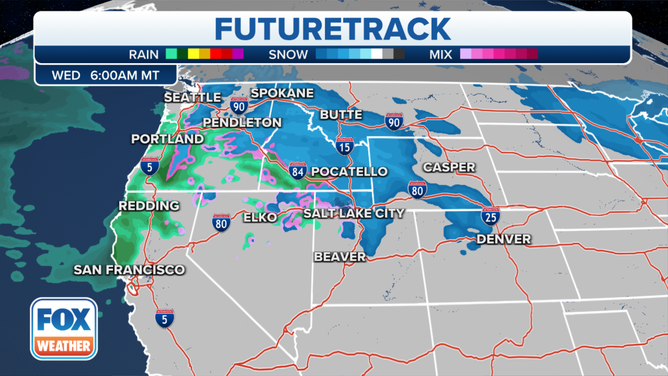 Localized flash flooding is possible along the coasts of southern Oregon and far northwestern California through Wednesday morning. Flood Watches have been issued for these areas.
In addition, the National Weather Service issued a Flood Advisory for areas in eastern Coos and western Douglas counties in Oregon to cover Brummit Creek and Highway 38, where some landslides have occurred east of Elkton, Oregon.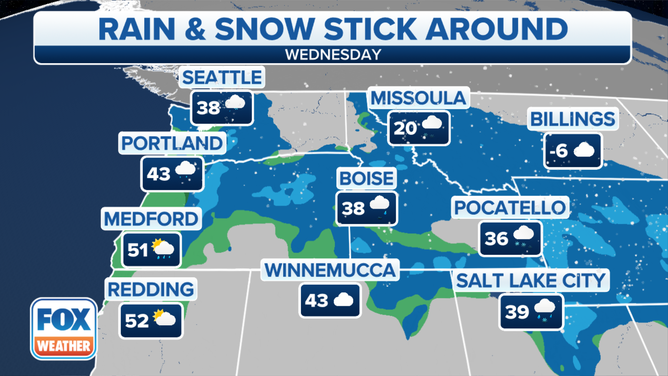 The next system arrives Wednesday night into Thursday, with snow possible at the onset down to the coast, including in Seattle. The NWS in Seattle said the system has the potential to produce significant snow over the Northwest interior, the northern foothills of the Olympics and the Cascade foothills. 
Snow levels will rise Thursday night with the system stalling over western Washington into Friday. Warm air will then overspread the region, relegating the snow back to the mountains.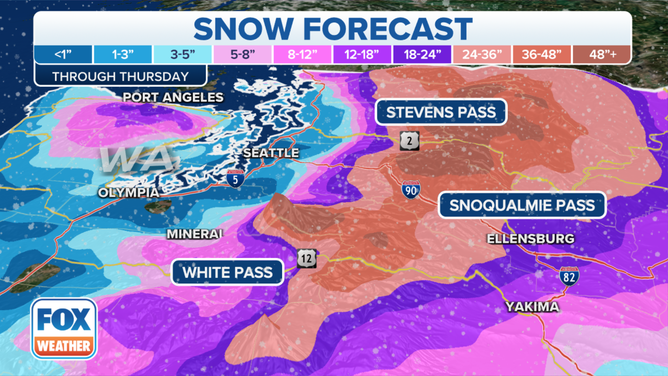 Heavy rain will be likely across southern Washington Thursday, leading to the possibility of river flooding, especially on the Chehalis, Skookumchuck and Newaukum rivers.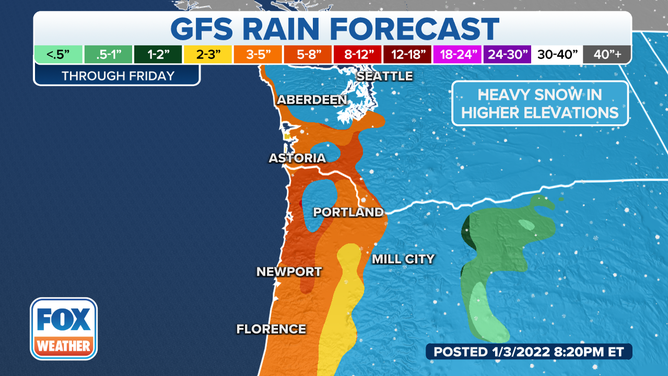 The Cascades will once again see significant snow from this system, with 1 to 4 feet expected through Friday.