More significant rain in Pacific Northwest expected before drier conditions return
Another atmospheric river is expected to push several rivers into moderate, possibly major, flood stage by later in the week.
SEATTLE – Another atmospheric river has reached western Washington on Tuesday, bringing more rain and winds. It is expected to push several rivers into moderate, possibly major, flood stage by later in the week.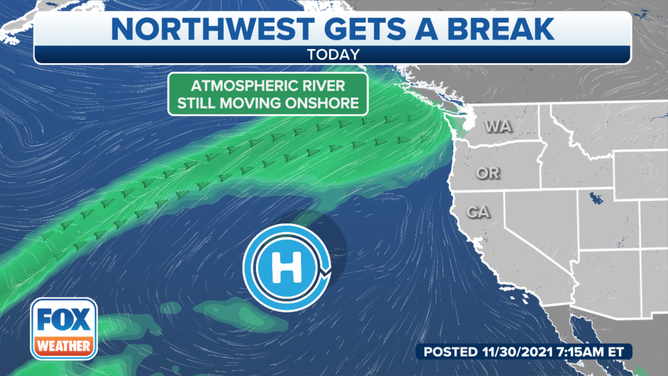 The National Weather Service in Seattle said this system is expected to yield less rainfall accumulation than the weekend system, which brought 3 to 6 inches of rain to portions of Washington's Olympic Peninsula and north interior.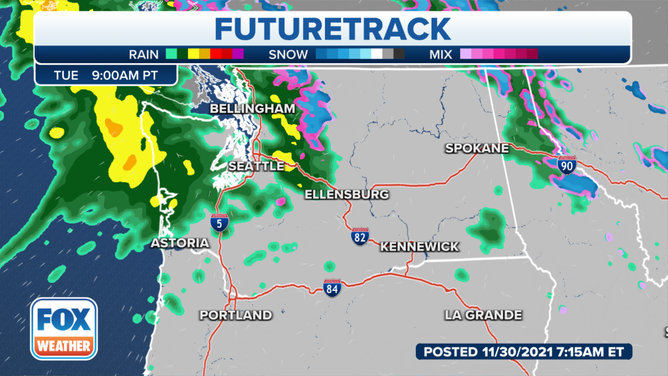 Rainfall totals of 1 to 1.5 inches are expected in the lowlands of Whatcom and Skagit counties through Tuesday, with 2 to 4 inches in the North Cascades and in northwestern portions of the Olympic Peninsula.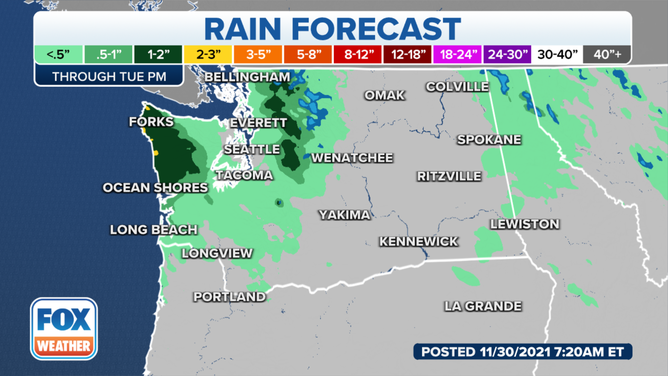 Many of these areas have not had a chance to dry out from the last system, as nuisance showers persisted through most of Monday across these areas. 
Flood Warnings are in effect for the larger rivers in eastern Washington. Expect river response in these areas to be quick, with the Nooksack, Skagit, Bogachiel and Skokomish being the basins to keep an eye on over the next several days, the NWS said.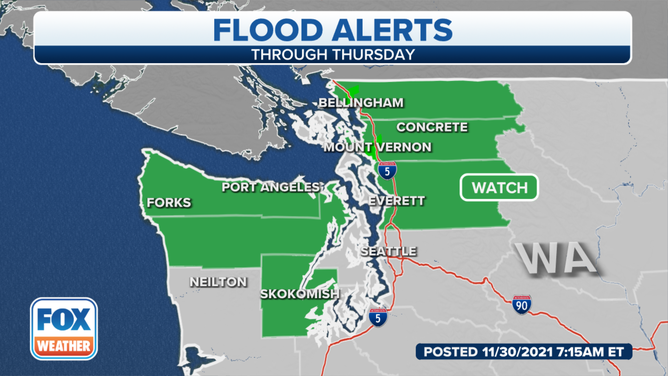 In addition to the potential for continued river flooding, aerial flooding will be a concern once again, along with the threat of landslides. As more storms are expected this week, rain totals could reach 3 to 4 inches by early next week.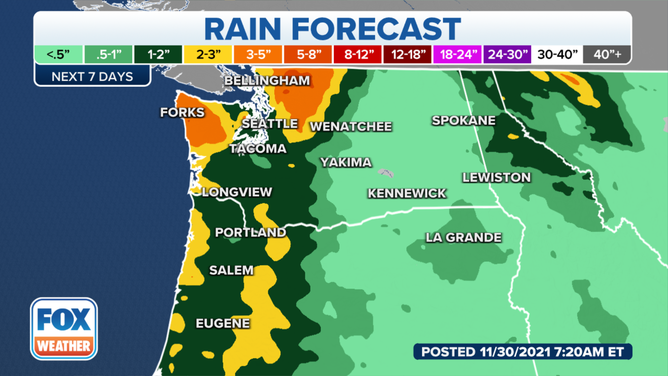 Temperatures on Tuesday will remain in the mid- to upper 50s. Gusty southerly winds across the central and northern Puget Sound could reach 25 to 35 mph at times. Friday will be the coldest day of the week, with morning temperatures in the 30s, topping out in the mid-40s in the afternoon.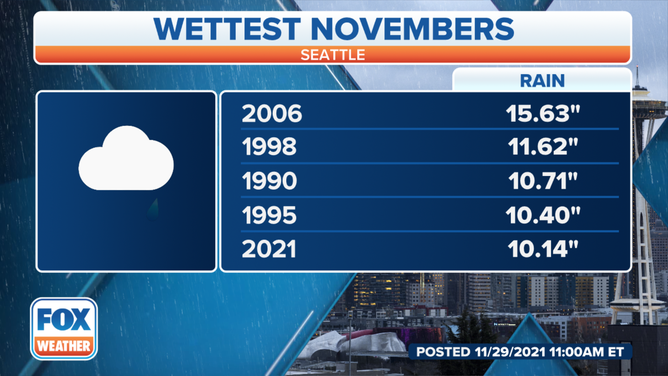 A fast-moving system will bring a chance for showers to western Washington on Saturday, followed by a more substantial system bringing lowland rain and mountain snow to the region late Sunday into Monday. The NWS said widespread flooding is not likely with these systems.