Major shippers keep a wary eye on weather for holiday packages
Both UPS and FedEx employ meteorologists to help operations through weather events.
As shoppers turn their eyes to the holiday season, America's largest shippers say they are ready to handle millions of packages with the help of meteorologists.
UPS, FedEx and the United States Postal Service are expected to handle billions of packages this holiday season and meet tight deadlines, no matter what Mother Nature throws their way. 
Both FedEx and UPS say they are prepared and have on-staff meteorologists who monitor worldwide conditions to avoid as much of a disruption as possible.
Having experts around the clock delivering weather forecasts is nothing new for the private shipping companies.
FedEx started its meteorology department back in 1986 and is based at its control center in Memphis.
UPS' need for a weather department resulted from a major snowstorm that shut down the company's world hub in Louisville back in 1994.
The only one of the big three shipping services that does not directly employ meteorologists is the USPS.
"The Postal Service does not have meteorologists on staff, and we issue a daily internal report on the weather that details any concerns with severe weather," said USPS spokesperson Kim Frum.  
USPS says to help customers with potential weather delays, they also update a website with impacts to deliveries.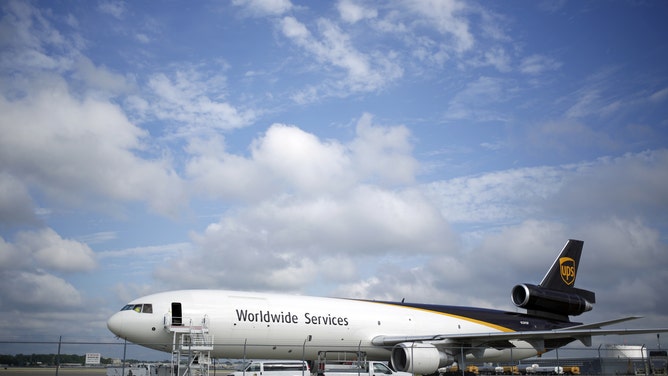 Holiday season 2021 shipping guidance
Shippers warn that everything from logistics to weather delays will play a role in the rush of the holiday season to get packages to their destinations on time.
"We know weather can adversely impact transport times, so we do take the possibility of severe weather into account when providing the holiday shipping deadline guidance to consumers," a USPS spokesperson said.
The postal service advises all customers, in order to avoid disruptions, to ship gifts as early as possible and to try to avoid the last-minute rush.
Suggested send-by dates to get shipments to their destinations by December 25:
United States Postal Service recommended send-by dates (excluding Alaska & Hawaii)
Ground Service:                      Dec. 15
First-Class Mail Service:          Dec. 17
Priority Mail Service:              Dec. 18
Priority Mail Express Service: Dec. 23

FedEx recommended send-by dates 
Ground Economy:                  Dec. 9
Ground and Home Delivery:  Dec. 15
Express Saver:                          Dec. 21
2-Day shipping:                        Dec. 22
1-Day Freight & Extra Hours: Dec. 23
Same Day:                                Dec. 24

UPS recommended send-by dates
3-Day Select:                                 Dec. 21 
2nd Day Air:                                   Dec. 22 
Next Day Air:                                 Dec. 23