Major coastal flooding expected along the Southeast coast
Meteorologists are forecasting major coastal flooding for parts of Georgia and South Carolina to begin on Friday.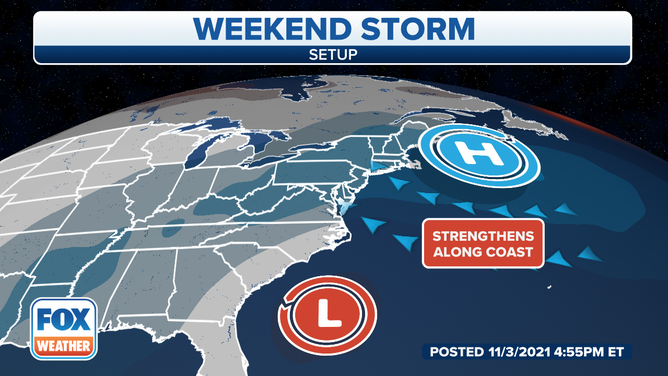 CHARLESTON, S.C. -- Meteorologists are closely watching tidal levels from Georgia to South Carolina for flooding that could challenge records set during non-hurricane events.
Forecasters say a combination of astronomical tides and gusty winds associated with a developing nor'easter off the coast of the Southeast will contribute to the flooding.
National Weather Service data shows tide gauges could start reaching flood status on Thursday and reach moderate to major flood stages during high tides on Friday and Saturday.
Douglas Berry, a meteorologist with the NWS office in Charleston, said parts of the South Carolina Lowcountry could see coastal flooding rank in the top five non-tropical tidal events of all time.
Meteorologists expect the storm system will stay far enough offshore to keep its heavy rains over the Atlantic.
Forecast models show conditions will significantly improve for parts of the Southeast into the southern Mid-Atlantic late in the weekend as the storm system heads towards the North Atlantic.
Savannah-area impacts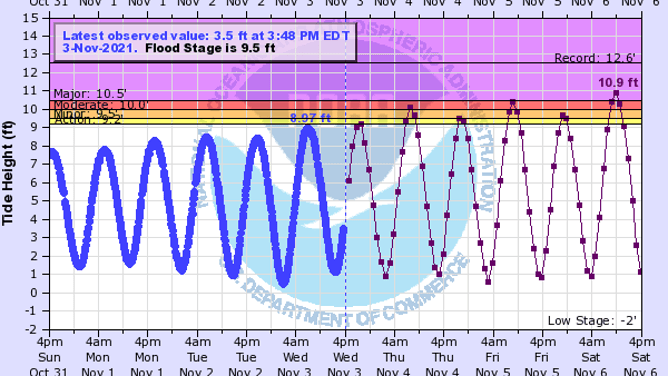 The mouth of the Savannah River is expected to peak at major flood status on Saturday morning. If the levels reach the predicted 10.9 feet, major flooding could impact areas around Tybee Island.
According to NWS data, tides could reach their highest levels since Hurricane Irma impacted the region. In 2017, the Savannah River reached 12.24 feet near where the river empties into the Atlantic.
Chatham Emergency Management Agency warns that some streets, especially in the Highway 80 corridor, could become flooded during the coastal event and some residents might become temporarily isolated due to flooding.
Charleston-area impacts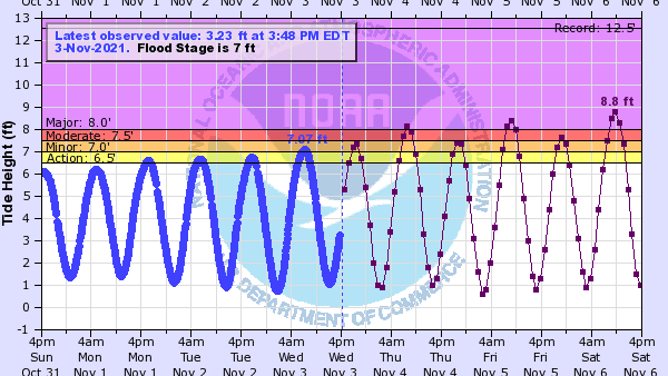 The tidal gauge near the Port of Charleston is expected to reach 8.8 feet on Saturday morning.
At the expected level, several roadways in downtown Charleston will be impassable at the time of high tide on both Friday and Saturday. 
According to historical data, if the 8.8 feet level is reached, it'll be the city's greatest tidal flooding event since Hurricane Matthew caused the water level to reach 9.29 feet in 2016.
Hurricane Hugo holds the record for creating the highest coastal flood event in Charleston's history. On September 22, 1989, the tide reached a historic 12.52 feet, flooding many areas of the town.