Magnitude 4.6 quake strikes off coast of Mexico, felt in San Diego
The U.S. National Tsunami Warning Center said no tsunami alerts have been issued
SAN DIEGO – A magnitude 4.6 earthquake struck off the coast of Baja California Thursday evening, and the shaking was felt in San Diego County.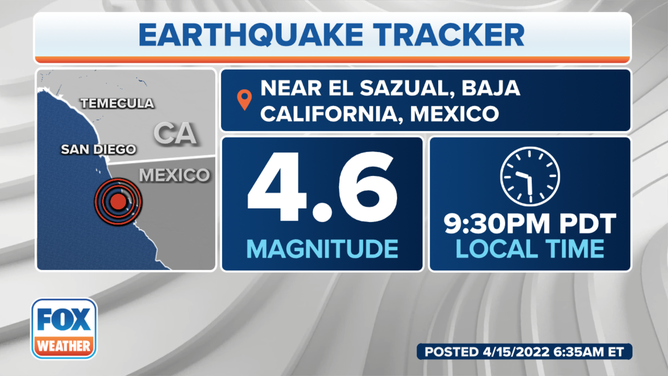 The U.S. Geological Survey said it happened at 9:30 p.m. PDT in El Sauzal, located south of Tijuana. It occurred at a depth of about 8.9 miles.
Meteorologists at the National Weather Service in San Diego said they felt the earthquke at their office.
There has been no damage reported, and the U.S. National Tsunami Warning Center said no tsunami alerts have been issued.