IKEA might be the best place to get caught in a snowstorm
Stranded shoppers treated to hot cocoa and fresh rolls
AALBORG, Denmark – Shoppers and workers in Denmark experienced genuine IKEA hospitality on Wednesday after a snowstorm dropped about a foot of snow, forcing stranded customers to spend the night in a showroom.
A snowstorm with strong wind gusts moved over North Jutland on Dec. 1, halting traffic and making roads unsafe to drive on, reports Denmark public media outlet DR.
According to the Denmark Meteorological Institute, climatologists measured nearly a foot of snow near Aalborg, with some places in North Jutland reporting almost 8 inches.
DR reports six customers and about 20 employees spent the night in an IKEA showroom in Aalborg, a city in the Jutland region of Denmark.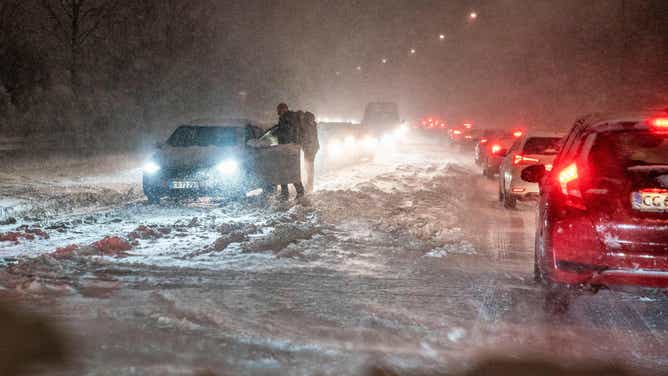 The IKEA Alborg manager Peter Elmose told DR it was the first time in his 16 years there that the showroom had been used to shelter from a snowstorm overnight.
If you are caught in a snowstorm, one of the Scandinavian showrooms might be the best place to shelter from the winter weather. There are beds, blankets and a lot of Swedish meatballs.
Elmose told DR the guests were treated to hot cocoa and freshly baked rolls in the morning.
Danish news outlet Nordjyske reports about 300 people slept under less comfortable conditions at the Aalborg airport on Wednesday due to the blizzard.
According to the World Meteorological Organization, a cold wave has gripped Sweden, Norway and Finland, with Denmark just to the south.
The Denmark Meteorological Institute reports that most of the country is covered in a white blanket of snow after the recent storm. More snow, sleet, and rain are forecast into the following week.