Hurricane Sam brings threats of rip currents, rough surf along East Coast
Beachgoers should check local forecasts before going for a swim
The most powerful storm of the season continues to churn in the Atlantic Ocean, but for residents along the East Coast, the most impact the storm will have will be on their beach plans.
For the sixth day in a row, Hurricane Sam remained a major hurricane as a Category 4 storm. However, Sam won't make landfall anywhere along the coastal U.S., according to the latest models.
On Friday morning, Sam was packing 150-mph winds and was moving north-northwestward in the Atlantic Ocean. Tropical storm conditions will arrive in Bermuda by Friday night or early Saturday.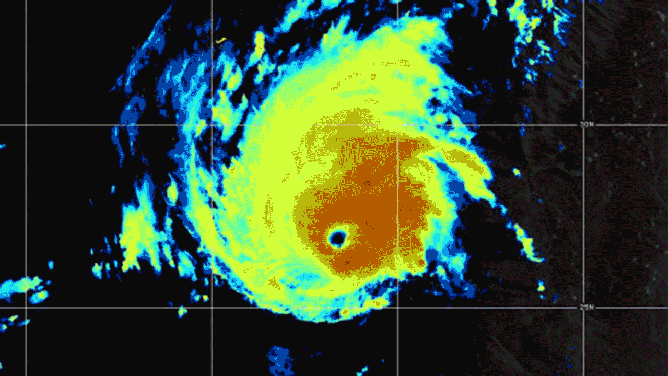 According to the NHC, swells generated by Sam will impact the northern Leeward Islands and the Greater Antilles, including Puerto Rico, during the next couple of days. Swells from Sam could reach Bermuda and the Bahamas and then spread to the U.S. East Coast and Atlantic Canada this weekend. These rough seas could cause life-threatening surf and rip current conditions. 
In Melbourne, Florida, the National Weather Service said entering the surf on Friday was not advised due to the dangerous rip current conditions. 
Before heading to the beach this weekend and next week, beachgoers should check with their local NWS office. This year, NOAA and the NWS began issuing beach forecasts, which include rip current threats.
NOAA's experimental beach forecast map shows that rip current risks along Florida, Georgia and South Carolina's coast were moderate to high as of Friday morning.